Russia ISIS Arrests? Islamic State Recruiters With Fake Documents Detained In Moscow: Report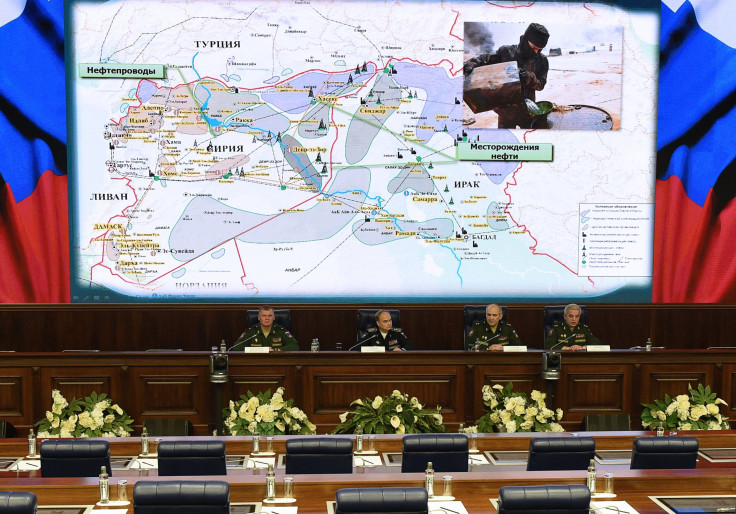 A group of people accused of supporting and recruiting for the Islamic State group were arrested Wednesday in Russia, local media report. State-run news service RIA Novosti said authorities took about 20 people into custody, most of them from Uzbekistan but carrying paperwork from Turkey. The documents were intended to help the suspects leave the country "without attracting attention," according to RIA.
RIA noted that it did not have official confirmation of the arrests in Moscow. "According to preliminary information, they were searching for and recruiting new members," an anonymous source told the agency. Reuters reported it could not reach the Federal Security Service for comment on the incident.
This is not Russia's first arrest of suspected ISIS extremists. In February, the Interior Ministry busted a ring of people who had forged passports for people traveling to and from Syria.
"After collecting the needed base of evidence in the criminal case … a complex of operative military and investigation operations were carried out in the capital's region to suppress the activities of the group revealed by detaining 14 of its members 'red-handed,'" the Federal Security Service stated at the time, according to Sputnik News.
Earlier this month, officials in Russia said they arrested three ISIS supporters who had amassed bombs containing five kilograms of TNT. Authorities also found grenades and firearms at the homes of seven people arrested Feb. 8 for plotting to detonate explosives in Moscow, St. Petersburg and the Sverdlovsk region, NBC News reported.
Foreign Minister Sergei Lavrov told reporters last July that about 2,000 Russian citizens had joined ISIS, the Moscow Times reported.
The country outlawed ISIS and classified it as a terrorist organization in 2014, and Russian forces spent months supporting the Syrian government in the civil war there with ground forces and airstrikes. But President Vladimir Putin announced earlier this month that he planned to withdraw the troops, according to CNN.
© Copyright IBTimes 2023. All rights reserved.