Russia May Merge Occupied Territories In Ukraine To Form New Federal District: Report
KEY POINTS
Kremlin official Boris Rapoport will be in charge of creating the new district
Two possible dates for referendums are being discussed, in July and September
Russia is also seeking out people to work as political officers in these regions
With Russia effectively controlling over 20 percent of Ukraine, reports have emerged that Kremlin plans to annex occupied Ukrainian territories and merge them into a new federal district in Russia.
The Ukrainian regions of Donetsk, Luhansk, Kherson and Zaporizhzhia would be combined into a single federal district within Russia, reported Meduza, a Russian news media based in Latvia, quoting sources close to the Vladimir Putin administration.
"The district should appear after referendums on joining Russia are held in these territories. Ukrainian territories will not accede to existing districts [in Russia]," the source added.
The report added that senior Kremlin official, Boris Rapoport, will be given the task of supervising the creation of the new federal district. Rapoport is the deputy head of the presidential directorate for State Council affairs and was involved in the Kremlin's Donbas policymaking back in 2014.
The official, dubbed "crisis manager," is also known for his work on the electoral campaigns of Kremlin-back candidates, including that of St. Petersburg governor Alexander Beglov.
Meduza report added that Rapoport is now recruiting personnel to run regional and municipal administrations in the Donbas and the "civil-military administrations" in the Kherson and Zaporizhzhia regions. They will also handle the preparations for staging referendums on joining Russia.
As for referendums, two possible dates are being discussed now, the first being "mid-July, if the situation at the front allows it." The second which is a "more realistic" option is Sept. 11 — the same day Russia is set to hold regional and gubernatorial elections.
Besides, Russia is seeking out people to work as political officers in annexed Ukraine. The presidential directorate for State Council affairs has been tasked with the same.
"They're looking for people who have experience working with the opposition, who can operate a bit unconventionally because the tasks in the Donbas are not trivial," the source said.
Meanwhile, Boris Rapoport is already in the Donbas and is also visiting the Kherson and Zaporizhzhia regions periodically. Rapoport is the main candidate for the position of presidential envoy to the new federal district. "Former Prime Minister and Putin's 'point man in the Donbas' Sergei Kiriyenko wants to control the processes and put his confidant there," the source added.
The Russian officials have not yet declared anything about their plans for the annexed regions.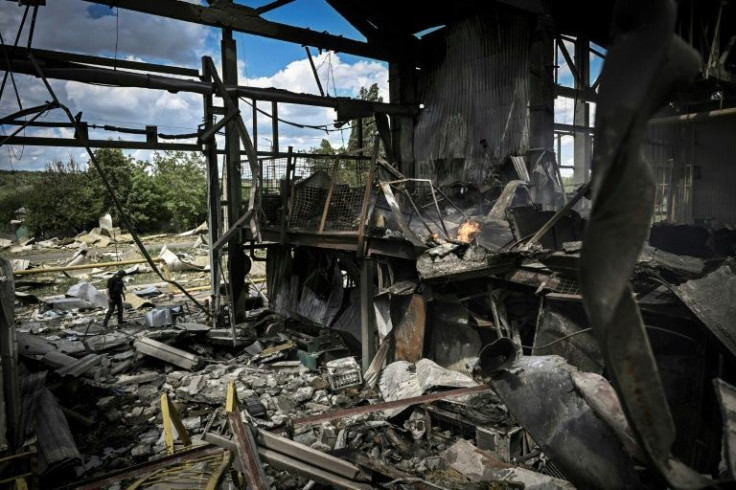 © Copyright IBTimes 2023. All rights reserved.