Russia Says Destroyer Fired Warning Shots At Turkish Fishing Vessel In Aegean Sea To Avoid Collision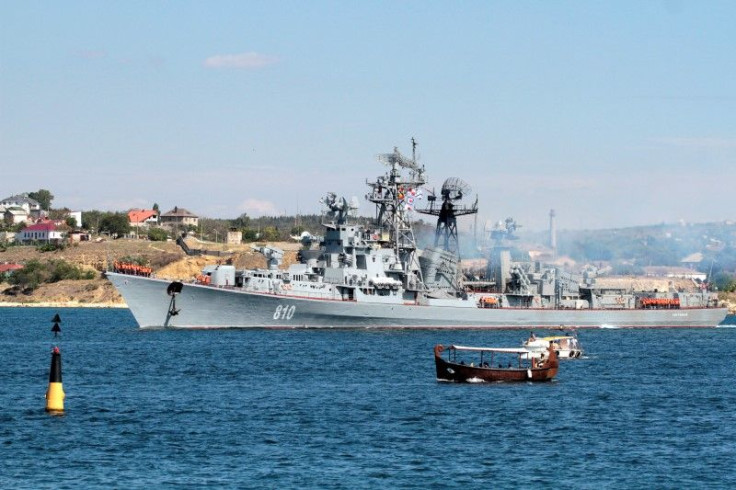 MOSCOW (Reuters) -- The Russian Defense Ministry said Sunday one of its warships, the destroyer Smetlivy, had been forced to fire warning shots at a Turkish vessel in the Aegean Sea to avoid a collision and that it had summoned the Turkish military attache over the incident. It said in a statement that the Turkish fishing vessel, which it did not name, had failed to respond to earlier warnings, but had sharply changed course after shots were fired before passing within about 550 yards of the warship.
The incident Sunday morning is likely to heighten tensions between the two nations, which are seriously at odds over Syria and the Turkish shooting down of a Russian military jet last month. Russian President Vladimir Putin, who called the downing of the plane a "stab in the back," has since imposed economic sanctions on Turkey as a retaliatory measure.
This month, Turkey complained to Russia over an incident in which a Russian sailor was pictured brandishing a rocket launcher on the deck of a naval ship passing through the Turkish city of Istanbul.
© Copyright Thomson Reuters 2023. All rights reserved.
FOLLOW MORE IBT NEWS ON THE BELOW CHANNELS