Russia Suspends Turkish Stream Gas Pipeline Amid Tensions Over ISIS, Downed Jet And Oil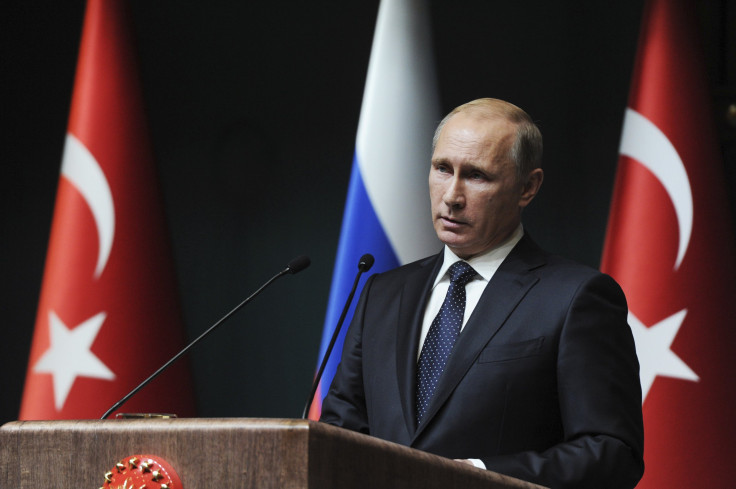 Russia has suspended construction on the Turkish Stream pipeline, which had been slated to transport natural gas from Russia to southern Europe by way of Turkey. Russian Energy Minister Alexander Novak said the negotiations "have been suspended," Russian news agency Tass reported Thursday. Negotiations for the pipeline have hit previous hiccups since the initial agreement to build the pipeline was reached last December, but tensions between the two countries have ratcheted up in recent weeks after Turkey shot down a Russian jet it said strayed across the Syrian border into Turkey.
The Russian government decided Monday to suspend a Russian-Turkish commission on trade and economic cooperation, which had been preparing an agreement on the pipeline for the two countries to sign in December or January. The pipeline was originally supposed to transport 63 billion cubic meters of gas annually -- 16 billion to Turkey and 47 billion to the Turkey-Greece border.
Without offering details, Tass reported talks were suspended "due to the political situation in Turkey where the cabinet of ministers was being appointed at the moment." But as recently as Wednesday, Russian Deputy Defense Minister Anatoly Antonov said Turkey was buying oil illegally from the terrorist Islamic State group, and in late November, after Turkey shot down a Russian plane in Syrian territory, Russian President Vladimir Putin accused the Turkish military of protecting ISIS, as the group is also called, and allowing it to act "boldly and blatantly."
Negotiations over the pipeline also hit snags even before Turkey shot down the Russian jet. In October, Gazprom, the Russian state-owned natural gas corporation, said it would halve the amount of gas being funneled through the Turkish Stream pipeline, so that more could be transported in a separate pipeline that would not go through Turkey.
Despite Thursday's announcement, Russia has not completely closed the door for Turkey over the pipeline. If Ankara changes its mind and wants to be involved in the Turkish Stream, Alexey Miller, the CEO of Gazprom , said Turkey "should first of all turn to Russia if it's interested in the project," Tass reported. But, "as of now Turkey has not turned to us with this proposal," Miller added.
The publication Global Risk Insights has described both Turkey and Russia as being dependent upon the other when it comes to natural gas. In Turkey, "domestic energy demand is surging and internal energy sources are extraordinarily limited," the publication wrote in a recent analysis. At the same time, selling gas is important for Russia's economy, which is heavily dependent on oil and has been hurt by the steep drop in global oil prices in the past year.
© Copyright IBTimes 2022. All rights reserved.
FOLLOW MORE IBT NEWS ON THE BELOW CHANNELS