Russia Threatens Sweden With Military 'Consequences' If It Joins NATO Alliance, Report Says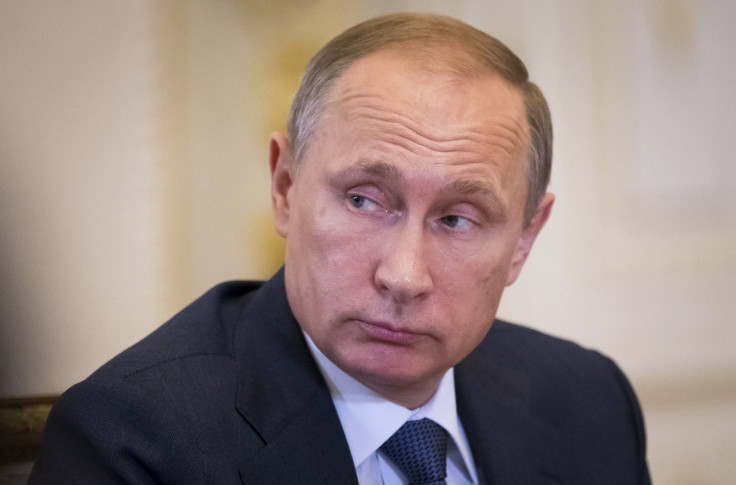 Sweden will face military "consequences" if it decides to abandon its trademark neutrality and join the NATO alliance, Russian Ambassador Viktor Tatarintsev reportedly told a Swedish newspaper Thursday. Sweden has expressed growing concern in recent months amid a noticeable uptick in Russian military activity, both in Eastern Europe and in the waters off Sweden's coast.
Russia's annexation of Crimea last year and purported involvement in the eastern Ukraine conflict has led to calls in Sweden for increased cooperation with NATO. Tatarintsev told Swedish newspaper Dagens Nyheter that Russia does not pose a threat to Sweden's security and accused Swedish media outlets of an "aggressive propaganda campaign" against the Kremlin, according to a translation by the Local. But the ambassador warned that the country's entrance into NATO would provoke a military response.
"I don't think it will become relevant in the near future, even though there has been a certain swing in public opinion. But if it happens there will be counter measures. Putin pointed out that there will be consequences, that Russia will have to resort to a response of a military kind and reorientate our troops and missiles. The country that joins NATO needs to be aware of the risks it is exposing itself to," Tatarintsev told Dagens Nyheter. However, such a response would not take the immediate form of an attack, since "Sweden is not a target for our armed troops," Tatarintsev added.
Swedish officials have repeatedly accused Russian planes of threatening the country's airspace, and several eastern European nations, including Sweden and Latvia, have suspected Russian submarines have entered their sovereign waters. Sweden's military dispatched fighter jets in May to ward off Russian bombers that approached Swedish territory, Reuters reports.
Traditionally, Swedish citizens have expressed little interest in joining NATO, but recent tensions with Russia have stoked support. An October 2014 poll found that 37 percent of the nation's population supported entrance into the alliance, while 36 percent of those surveyed opposed the move, Reuters reported.
Defense ministers from Sweden, Finland, Norway, Iceland and Denmark expressed their solidarity against Russian military aggression in a joint statement released last April. "Russia's leaders have shown that they are prepared to make practical and effective use of military means in order to reach their political goals, even when this involves violating principles of international law," the statement said, according to Reuters.
© Copyright IBTimes 2023. All rights reserved.
FOLLOW MORE IBT NEWS ON THE BELOW CHANNELS