Russia, Ukraine Energy Ministers To Finalize Natural Gas Supply Deal In Tuesday Talks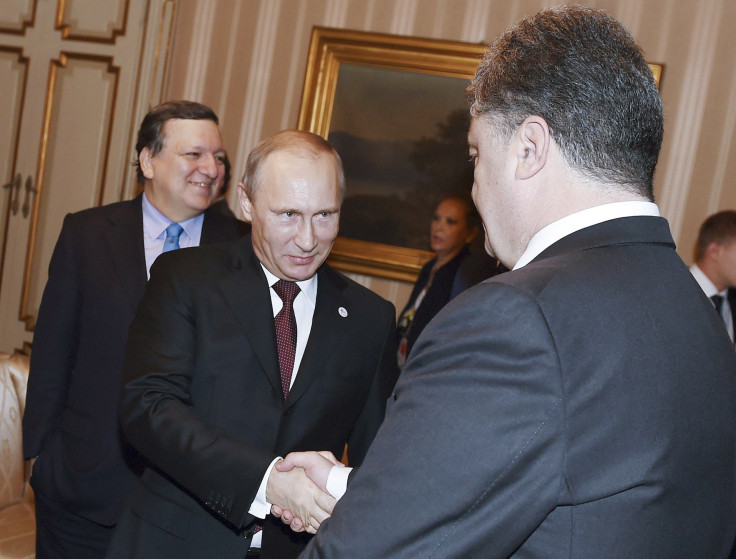 Russian and Ukrainian energy officials will meet Tuesday in Brussels to resolve a long-simmering dispute over natural gas supplies, Reuters reported. The talks, brokered by the European Union's energy commissioner, come as the two countries face growing international pressure to reach an agreement ahead of the chilly winter, when gas for heating is needed the most.
Russia first halted gas flows to Kiev in June after the Ukrainian government failed to pay energy bills worth more than $5 billion. The move added to existing tensions spurred by Russia's takeover of Ukraine's Crimea region.
Concerns were raised across Europe that Russia could similarly choke off supplies to other countries in retaliation for Western sanctions against Moscow. In September, Russia slashed nearly half its natural gas exports to Poland, according to a Warsaw-based state gas company.
Europe receives about one-third of its gas supplies from Russia, about half of which is piped through Ukraine.
Russian Energy Minister Alexander Novak said he hoped to finalize a deal Tuesday to allow gas deliveries to resume to Ukraine over the winter. Last week, leaders from Russia and Ukraine reached a preliminary agreement on a price for winter gas supplies of $385 per 1,000 cubic meters.
Ukraine President Petro Poroshenko said Saturday that state-run energy company Naftogaz had fallen behind on gas payments to Russia, partly because consumers in Donetsk and Luhansk -- two eastern regions controlled by pro-Russian separatists -- had racked up debt.
U.S. and European economic sanctions on Russian, coupled with a fall in the global price of oil, have increased the incentive for Moscow to resolve the pricing row with Ukraine.
© Copyright IBTimes 2023. All rights reserved.