Russia-Ukraine War Could Last For 2 Years; Baltic States Could Be 'Next': Ex-PM
KEY POINTS
Kasyanov said he did not know Russia would go to war until three days before the invasion
'If Ukraine falls, the Baltic states will be next,' says the former Russian PM
He said Russia will likely go back to being a democratic country in the coming years
The war between Russia and Ukraine could last up to two years, with the Baltic States possibly becoming Russian President Vladimir Putin's next target, according to the Kremlin's former prime minister.
Speaking to AFP in a video interview, ex-Russian prime minister Mikhail Kasyanov said he did not believe Russia would declare war on Ukraine until Putin summoned the Kremlin's top leadership for a meeting three days before the invasion began on Feb. 24.
"When I saw the meeting of Russia's Security Council I realized, yes, there will be a war," Kasyanov said, adding that he believes Putin is no longer thinking properly. "I just know these people and by looking at them I saw that Putin is already out of it. Not in a medical sense but in political terms. I knew a different Putin."
The former Russian prime minister also said that the outcome of the war will determine Russia's next move. Should Moscow secure victory in Kyiv, Kasyanov warned that Putin could move to take control of the Baltic states next.
"If Ukraine falls, the Baltic states will be next," he said.
Kasyanov served as Putin's first prime minister from 2000 to 2004 until he was sacked. He is now an outspoken critic of the Russian president and is the leader of the opposition People's Freedom Party or Parnas.
Despite the grim outlook on the war, Kasyanov said he believes Russia would soon return to being a democratic country, adding that it will likely hold free and fair elections over the next coming years.
"Everything will have to be rebuilt anew. Essentially, an entire set of economic and social reforms should be started all over again...These are enormous and difficult tasks and they will have to be done," he said.
Kasyanov's warnings come after Yale historian Timothy Snyder on Saturday predicted that Putin plans to create a global food crisis that he could use to promote Russian propaganda that blames Kyiv for world famine and call for other nations to recognize Moscow's territorial gains in Ukraine.
Ukraine itself produces 12% of global wheat exports. However, Russia has moved to block millions of tons of grain exports from leaving Ukrainian ports since the beginning of the war — a claim that Putin has adamantly denied.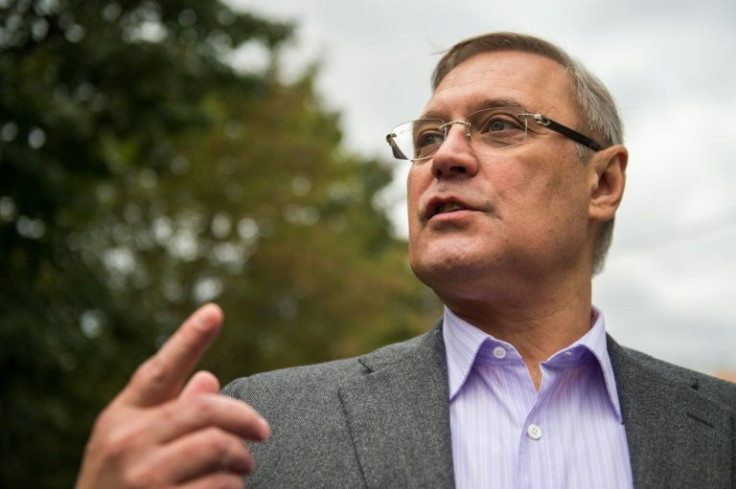 © Copyright IBTimes 2023. All rights reserved.