Russia Vows To Help Muslim Nations Fight Terror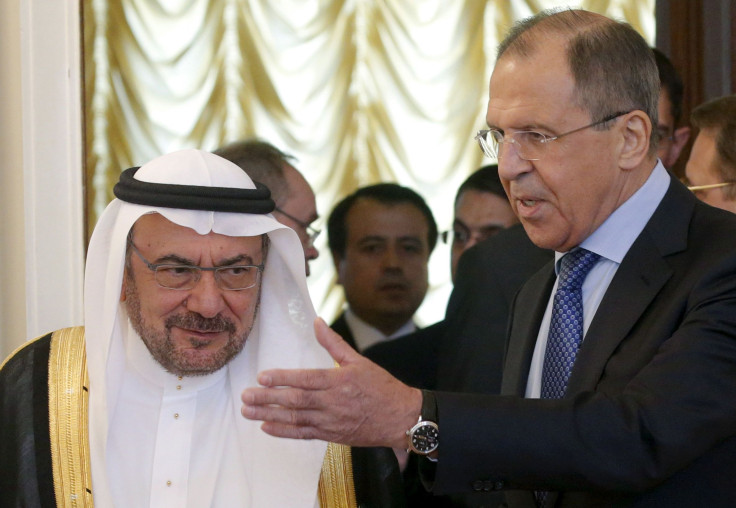 Russian Foreign Minister Sergei Lavrov said Thursday that Russia was united with the Islamic world and would help Muslim nations resolve their political crises. He was speaking to the Russia-Islamic World Strategic Vision Group in Moscow.
According to Lavrov, Middle Eastern terrorist groups are responsible for the difficult situation in the Islamic world. "Internecine feuds in Syria, Libya, Iraq and Yemen present a serious challenge to safety and security," Iran's Press TV reported Lavrov as saying.
Muslim nations should support Russia's initiative at the United Nations, he said. Russia wants a U.N.-supervised analysis of threats in the Middle East. He noted that Middle Eastern nations were experiencing a rising number of terrorist activities and other political conflicts at the same time.
Lavrov said Russia had always stood by Muslim nations. He said that the Russia-Islamic World Strategic Vision Group was involved in "the mobilization of brainpower and public initiatives in an effort to promote and enrich the traditionally friendly relations between Russia and the Islamic states."
Fighters for the Islamic State group, also known as ISIS or ISIL, have been a significant factor in the Middle East in recent years. The political equilibrium in Arab countries like Syria and Iraq has been heavily affected by ISIS militants, who now control large portions of territory in both countries. While the United States along with its coalition forces has been engaged in fighting the terrorist organization, no significant progress has been made -- prompting President Barack Obama to announce a plan for sending more troops to Iraq.
But U.S. Army Chief of Staff Gen. Ray Odierno told "CBS This Morning" that putting more troops on the ground would not help the Middle Eastern situation. He blamed the current problems in Iraq on the Iraqi government's failure to solve the country's problems. "I believe it's because the Iraqi government has not been able to bring all the different groups together," Odierno said. "Until you solve that problem, in my mind it doesn't matter how many people you put on the ground."
Obama orderd 450 more troops to Iraq to aid the country in its fight against ISIS. Most of the troops will provide security while only 75 will train Iraqi troops.
© Copyright IBTimes 2023. All rights reserved.
FOLLOW MORE IBT NEWS ON THE BELOW CHANNELS