Russia Vs NATO: Finland Worried About Kremlin Border Aggressions And Propaganda Campaign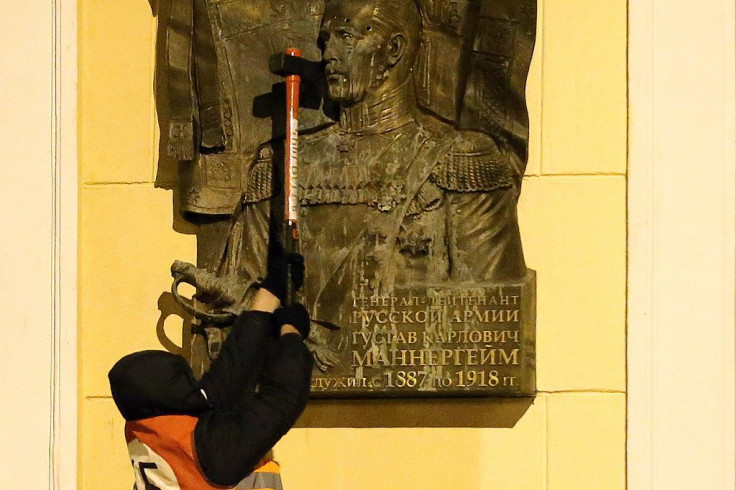 Finland is increasingly concerned over what it views as Russian propaganda aimed against the Scandinavian country, including questioning the legality of its 1917 independence, Reuters reported Wednesday.
The two countries, which share an 833 mile border, have a tense history with one another. Finland, once a part of Russia, said it has witnessed in recent months Russian aggression both militarily and politically. On Oct. 6, Finland was forced to scramble its jets twice in one day toward suspected airspace violations by Russian fighters. More recently, Finnish Director of Communications Markku Juhani Mantila accused the Kremlin of directly influencing Russian media to distort Finland's image internationally.
He cited a recent story of "cold-blooded" Finnish authorities taking custody of children from a Russian family because of their nationality. Such stories have gone viral in Russian media, with some sites linking the case to over 70 similar incidents of Finnish social services targeting Russian families. The Finnish government has denied these reports.
Even more worrisome to Finland are reports of Russian debate over Finland's independence, considered by Russia to be "a treason of national interest," according to Russian President Vladimir Putin's former chief economic advisor.
"We believe this aggressive influencing from Russia aims at creating distrust between leaders and citizens, and to have us make decisions harmful to ourselves," Mantila told Reuters. "It also aims to make citizens suspicious about the European Union, and to warn Finland over not joining NATO."
Finland is not a NATO member, and it has watched recent Russian expansion with great sensitivity, including Moscow's annexation of Crimea in 2014 and Russian nuclear missiles being stored in the Baltic. Finland and Sweden both considered applying to NATO as recently as April. If those efforts moved forward, Russian Foreign Minister Sergei Lavrov warned at the time that Russia would take "necessary military-technical measures."
The alleged anti-Finnish propaganda campaign comes as the country prepares to celebrate the 100th anniversary of its independence. Finland declared its dependence from Russia following the Bolshevik Revolution, which overthrew the Russian royal family and invalidated its mandate over the region. Finland sided with Nazi Germany in World War II and was invaded by the Soviet Union, which annexed further territory before signing an armistice.
Last year, the defense ministers of Sweden, Norway, Finland, Denmark and Iceland warned Northern Europe must prepare for a potential conflict with Russia after it took Crimea from Ukraine.
© Copyright IBTimes 2023. All rights reserved.
FOLLOW MORE IBT NEWS ON THE BELOW CHANNELS