Russia Warns NATO Over Eastern Europe Military Buildup; Kremlin Says It Will Protects Its Interests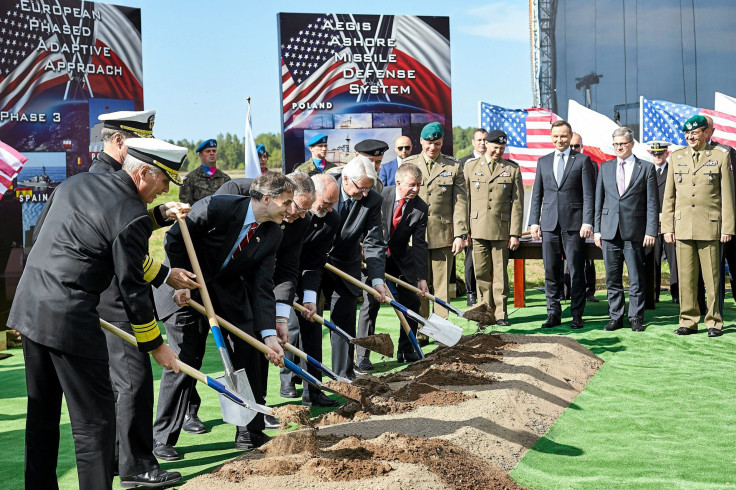 Russia has deployed three military divisions along its western border as the Kremlin and the NATO military and political alliance continue to exchange sharp words ahead of the alliance's major summer summit.
"Our interests will be reliably protected. The deployment of three divisions is only one of the measures that should be considered in this context," said Alexander Grushko, Russia's permanent NATO representative, Russian government news agency Tass reported Tuesday.
NATO is planning to have four battalions in Eastern Europe and the Baltic region in order to reassure its members after Russia's annexation of Crimea from Ukraine in March 2014. The U.S. said Friday it would provide only one battalion in an effort to increase contributions from other European nations, the Wall Street Journal reported. Germany and Britain have said they would contribute battalions.
Montenegro's accession to NATO last week has also angered Russian officials who see NATO as a threat to the Kremlin's sphere of influence in the region. When Montenegro completes the process, the alliance will have 29 members.
"It is evident that NATO's enlargement has not improved but has worsened Russia's relations with the countries that have joined the alliance," Grushko said. "Amid this the policy of NATO's enlargement is becoming clear to everyone: it does not meet real security needs but only creates division lines."
NATO and the Russia Council met in April for the first time since the height of fighting in Ukraine in 2014 but the meeting did not repair relations between the parties. Grushko said there have been no consultations to call another meeting.
NATO is scheduled to hold a summit in Warsaw in July to discuss the security environment in Europe, with the approval of a larger troop presence in Eastern Europe likely to take place.
"The Warsaw summit is going to be a landmark summit where NATO is going to make important decisions on how we adapt to a more challenging security environment," said NATO Secretary-General said Jens Stoltenberg, Polish media reported.
© Copyright IBTimes 2022. All rights reserved.
FOLLOW MORE IBT NEWS ON THE BELOW CHANNELS