Russia Welcomes Syria Ceasefire As Proof Of Great Power Status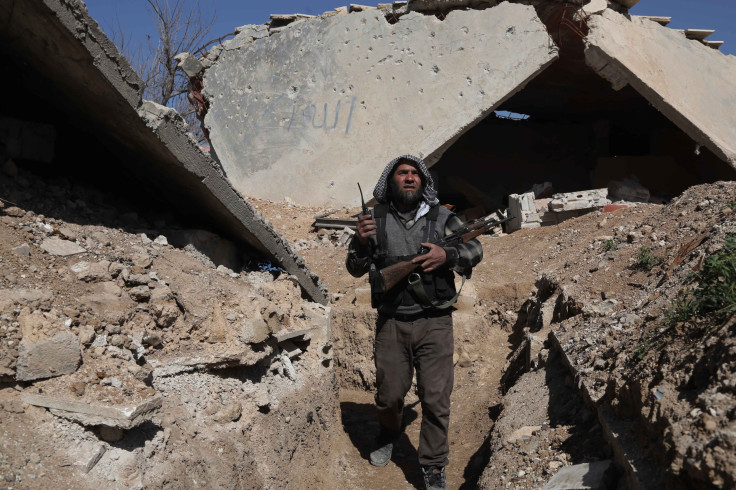 Correction, Monday, 7:50 a.m. EDT: A previous version of this article said that Moscow did not immediately respond to Saudi Arabian allegations that Russia had violated the ceasefire. Russian Deputy Foreign Minister Mikhail Bogdanov said Sunday that the Saudi statement contradicted a United Nations resolution. President Vladimir Putin's press secretary Dmitry Peskov said Monday that accusations about ceasefire violations should only be made with caution.
MOSCOW — As a tentative ceasefire in Syria entered its third day Monday, commentators and state-owned media in Russia hailed the deal as proof that Russia is one of the world's key decision-makers.
Russian President Vladimir Putin made a rare television appearance to announce the end of hostilities, which came into effect midnight Friday, and the Russian leader has appeared to stake his reputation on the success of the deal. Moscow has thrown its full diplomatic weight behind an international push to end the fighting in Syria's five-year civil war, in which Washington and Moscow are acting in the capacity of peace guarantors.
"The essence is that two great powers, the United States and Russia, are taking direct responsibility for peace in Syria," television presenter Dmitry Kiselyov said Sunday, during a weekly news program on state-owned channel Rossiya 24.
Russia was internationally isolated after its annexation of the southern Ukrainian region of Crimea in 2014 and its backing for an anti-Kiev insurrection in the east of the country. But Moscow's increasingly prominent involvement in Syria has allowed the Kremlin to portray Russia as indispensable to global decision-making.
Footage broadcast by several state-owned channels over the weekend showed Syrian children chanting "Russia, Russia, Russia" and Russian soldiers handing out humanitarian aid to civilians. Russian fighter jets, which have carried out an intensive five-month bombing campaign in Syria, were also shown covered in tarpaulins as Moscow announced it had halted sorties.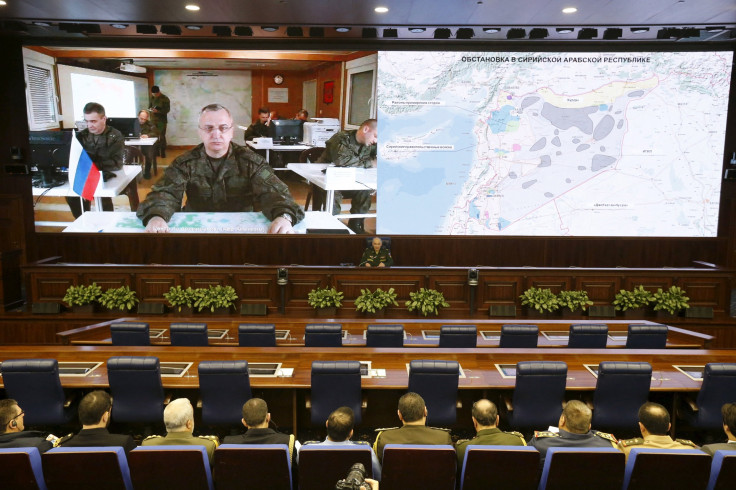 "Almost all experts agree that a ceasefire could not even have been discussed if Russia was not involved in Syria," a reporter on state-owned Channel One said Sunday during a news broadcast.
The Kremlin has strongly backed Syrian President Bashar Assad throughout the regime's struggle against a myriad of opposition groups, and the regime's forces have made a series of significant military gains in recent weeks. Western countries accuse Moscow of bombing moderate rebel groups, rather than the Islamic extremists and terrorists the Kremlin insists it is targeting.
Russian Foreign Minister Sergei Lavrov and his U.S. counterpart John Kerry spoke by telephone Sunday for the second day in a row. The two men "confirmed the importance of close military cooperation," according to a statement from the Russian Foreign Ministry.
But the new ceasefire does not extend to the so-called Islamic State group or Jabhat al-Nusra, the Syrian offshoot of al Qaeda, and experts have expressed fears that the close entanglement of military positions on the ground could allow Russia and Syrian forces to continue targeting moderate opposition groups under the guise of hitting extremists.
Saudi Arabia, a key backer of the Syrian opposition, said Sunday that Syrian and Russian forces had already broken the terms of the truce. "There are violations to the ceasefire from Russian and [Syrian] regime aircraft," Saudi Arabia's Foreign Minister Adel Jubeir told reporters in Riyadh, Agence France-Presse reported.
There were also reports from anti-government activists that, after a lull on Saturday, airstrikes resumed on opposition positions Sunday.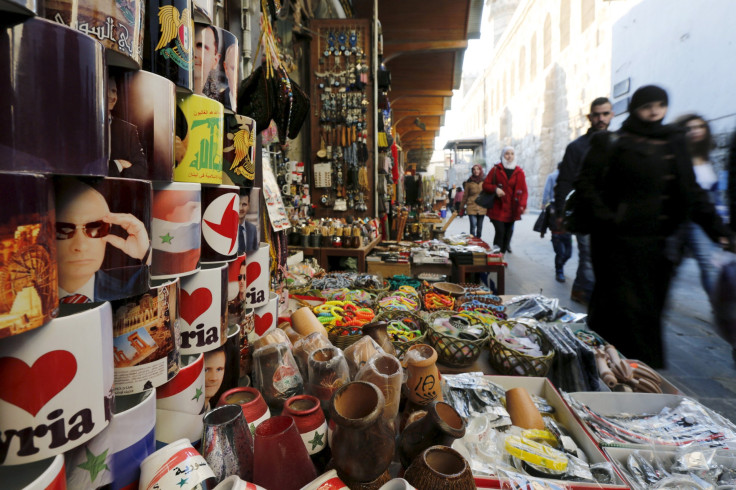 Russian media focused on reports alleging that Turkish forces continued firing into Syrian territory in an attempt to hit Kurdish forces. "[Erdogan] is prepared to embark on the road to genocide: the West is silent but it's getting harder to avoid this topic," influential Russian television presenter Kiselyov said Sunday.
There has been a dramatic worsening of relations between Ankara and Moscow since a Turkish fighter downed a Russian jet near the Syria border last year.
The head of the Russian coordination center in Syria, Sergei Kurylenko, said on state television Sunday that the ceasefire was holding "in general" but listed nine violations that he said had taken place since it had begun, including an incursion of 100 men across the Syrian border from Turkey.
© Copyright IBTimes 2023. All rights reserved.