Russian Arctic Coast Sees More Maritime Traffic: How The Kremlin Is Supporting Cargo Vessels Using Northern Sea Route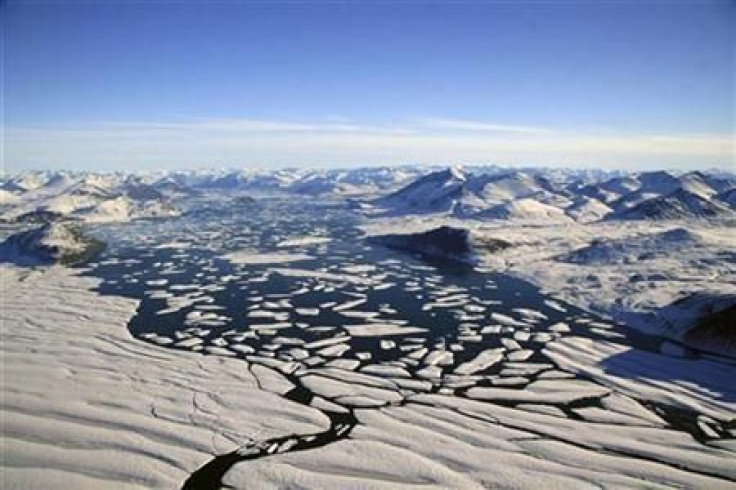 Maritime traffic through the Northern Sea Route along Russia's Arctic coast is up 19 percent from last year, Russian President Vladimir Putin said Thursday, according to the Kremlin website.
"Last year, cargo shipments via the NSR [Northern Sea Route] rose 53 percent year on year to over 1.26 million metric tons. In 2013, this figure has already amounted to 1.5 million metric tons," Putin said.
The Russian government has allocated $1.48 billion to modernize the port of Sabetta so it can handle the increase in maritime traffic and building a liquefied natural gas (LNG) export facility there.
The LNG export facility will allow tankers to move the energy resource to Asian markets where demand is extremely high. Improving the port's infrastructure and efficiency is an important step to enhancing the trading route since more and more ships have been making port visits.
The Northern Sea Route cuts the traditional shipping routes to Asian markets by traveling east from the Barents Sea along the Russian coast, through the Bering Strait and south into the Pacific Ocean, as opposed to traveling around western and southern Europe, then through the Suez Canal and finally through the Straits of Malacca.
The creation of the LNG export facility is part of Russia's strategy to diversify its natural gas exports by reaching new markets. Russia transports most of its natural gas through pipeline networks mostly headed towards Europe.
Europe's reliance on Russian gas is decreasing as fresh supplies from Azerbaijan have begun arriving in Europe.
© Copyright IBTimes 2023. All rights reserved.