Russian Army Commanders Dropped Their Weapons, 'F**king Fled' Ukraine War
KEY POINTS
A Russian soldier said their commander fled back to Russia despite the ongoing war
The soldier added that the Kremlin are using them as a distraction in the war
Russia is seeking to recruit 130,000 conscripts by mid-July amid high military losses
High-ranking Russian commanders are now laying down their arms and fleeing the war in Ukraine as the Kremlin continues to suffer increasing military losses amid the invasion, according to a newly released audio.
The Security Service of Ukraine on Friday released a new recording of an intercepted phone call where a Russian soldier was heard complaining that their commander had fled back to Russia, leaving the unit behind without any leader.
"Our command has left. Well, they didn't just leave, they dropped their weapons. They said: 'We will not go to fight.' They will be changed. If they are not changed, we'll be taken home… One of our superiors just f**king fled to Russia," the invader told his wife in a phone call.
The Russian soldier's wife warned the invader against fleeing the war, arguing that he may be accused of desertion if he did so. However, the soldier said the Kremlin did not list their names as troops who joined the war, adding that they are just a distraction.
"We are not listed anywhere. Believe me ... As Commander Ushakov said, we are 'meat' here, a distracting maneuver. Nowhere, not even in Russia, it is recorded that we are here," he added.
The recording comes as Russia continues to recruit men to fight in the war after suffering major losses nearly four months into the invasion. Job listings posted by Russia's Ministry of Defense, first reported by the BBC Russian Service, have offered a modest base pay that could amount between $3,500 to $4,000 a month with bonuses. Soldiers will also be given an extra payment of $55 for each day they spend on the battlefield.
Russia is seeking to conscript about 130,000 soldiers aged 18 to 27 by mid-July. While the Kremlin has vowed not to send untrained conscripts to the war, there have been a few cases where inexperienced soldiers were deployed to battle, according to The Washington Post.
Since the war began on Feb. 24, Russia has lost an estimated 33,600 soldiers, the Ministry of Defense of Ukraine said in a Facebook post.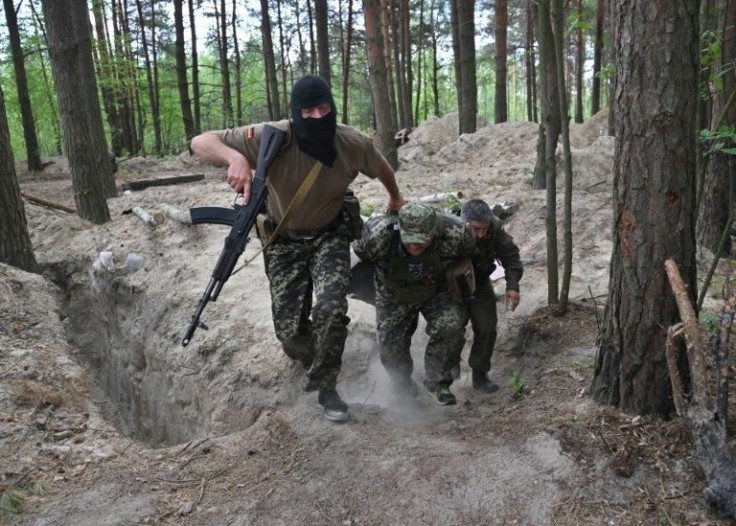 © Copyright IBTimes 2023. All rights reserved.