Russian Army Purposely Targets Civilian Facilities, Killing Innocent Ukraine Citizens: SSU
KEY POINTS
The head of SSU said recent Russian shellings targeted residential buildings and a garden association
The Russian shellings of civilian facilities in Sloviansk and Kramatorsk killed six civilians
Russian forces have killed more than 4,700 civilians since the war began in February
Russian forces are purposely targeting civilians rather than Ukrainian military troops in its ongoing invasion of the country, a Ukraine official said.
Ivan Bakanov, head of the Security Service of Ukraine, said recent shellings in Sloviansk and Kramatorsk by the Russians targeted civilian facilities. The attacks have so far led to the deaths of six people, including a 12-year-old child.
"The list of targets includes residential buildings, a garden association, a filter station, a garage cooperative... That is, again, only civilian facilities, which the occupiers shelled with cluster munitions. Such actions are another terrorist attack, which has already become a tool commonly used by the enemy, and for which Russia will certainly bear responsibility," Bakanov said in a report.
The SSU head's statement comes just days after Ukrainian rescuers finished clearing the rubble at the site of the Amstor shopping center in the city of Kremenchuk on July 2. The shopping mall was the target of a Russian missile strike on June 27. The shelling has led to a total of 19 civilian deaths and 66 injuries. At least 29 body fragments were also found in the rubble, according to the State Emergency Service of Ukraine.
In March, a Russian fighter aircraft dropped two 500kg bombs on the Donetsk Regional Academic Drama Theater in the southern Ukrainian port city of Mariupol. It is unclear how many people died in the attack. In the immediate wake, the Mariupol City Council claimed 300 civilians died. The Associated Press launched a subsequent investigation and concluded that up to 600 people may have died from the shelling.
A report from the human rights organization Amnesty International stated that people sheltering inside the theater wrote the Russian word for "children" outside the building to indicate that civilians were inside.
As of June 27, Russian forces have killed a total of 4,731 civilians since the war began in February. The death toll includes 4,401 adults and 330 children. In addition to the deaths, the Russian invasion has also led to 5,900 injuries among civilians, estimates from the Office of the UN High Commissioner for Human Rights (OHCHR) showed.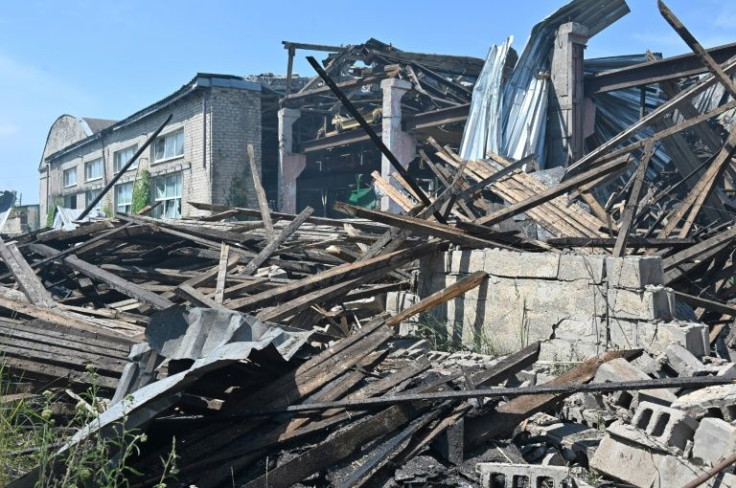 © Copyright IBTimes 2023. All rights reserved.