Russian Doping Scandal: No Boycott Of Summer Olympics 2016 Despite Possibility Of Banned Athletes, Russian Official Says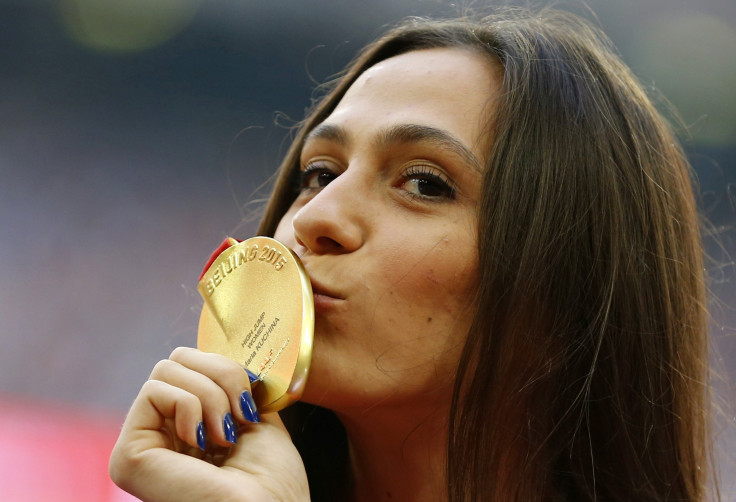 Russia will not boycott the 2016 Summer Olympics in Rio de Janeiro, Brazil, even if some of its athletes are banned from participating in the event, Russian sports minister Vitaly Mutko said Thursday. Mutko spoke as track and field's international governing body mulls sanctions after a World Anti-Doping Agency-commissioned report detailed state-sponsored doping among Russian athletes.
The International Association of Athletics Federations (IAAF) will decide Friday whether to heed the WADA's calls for Russian track and field athletes to be banned from international competition until Russia demonstrates compliance with global anti-doping scandals. A WADA independent commission's report said Russian athletes, coaches, anti-doping officials and government representatives participated in a state-sponsored doping campaign and cover-up, including the destruction of hundreds of athlete test samples and purported government interference in anti-doping efforts.
If enacted, IAAF sanctions could prevent Russian athletes from participating in next summer's Olympics. But a ban on Russian track and field athletes would not lead Russia to abandon the Olympics entirely.
"Russia is against a boycott. Russia is against political interference in sport," Mutko told the Associated Press. "Understand that Russia is a dependable partner of the international Olympic movement." Mutko also called for the IAAF to suspend individual Russian athletes from competition if deemed necessary, rather than a countrywide ban that would punish "athletes with clean consciences."
Canadian attorney Dick Pound, who led the WADA independent panel's investigation into Russian athletics, accused Mutko earlier this week of being "complicit" in the doping scandal. Russian government officials have mostly downplayed the doping allegations, and top Kremlin spokesman Dmitry Peskov said the accusations "appear to be rather unfounded." The Russian sports ministry reiterated its commitment to anti-doping efforts in a statement Tuesday.
But Vadim Zelichenok, the interim head of Russia's track federation, said the organization will take responsibility for some of the WADA report's allegations – but declined to provide specifics, the AP reported. "We admit some things, we argue with some things, some are already fixed, it's a variety," Zelichenok said.
Russia pulled funding to its anti-doping laboratory after WADA stripped its accreditation in light of the report's findings. Russian President Vladimir Putin said the country "must do everything possible" to address doping among its athletes.
"We must carry out our own internal inquiry," Putin said on state television, according to Agence France-Presse. Putin further called on Russian athletics officials to demonstrate "the most open and professional cooperation with international anti-doping authorities."
Russia has played a prominent role in international sport in recent years. The country hosted the 2014 Winter Olympics in Sochi, and it will host the 2018 FIFA World Cup across several Russian cities.
© Copyright IBTimes 2023. All rights reserved.