Russian Elections: Putin Loses Ground on Route to Presidential Race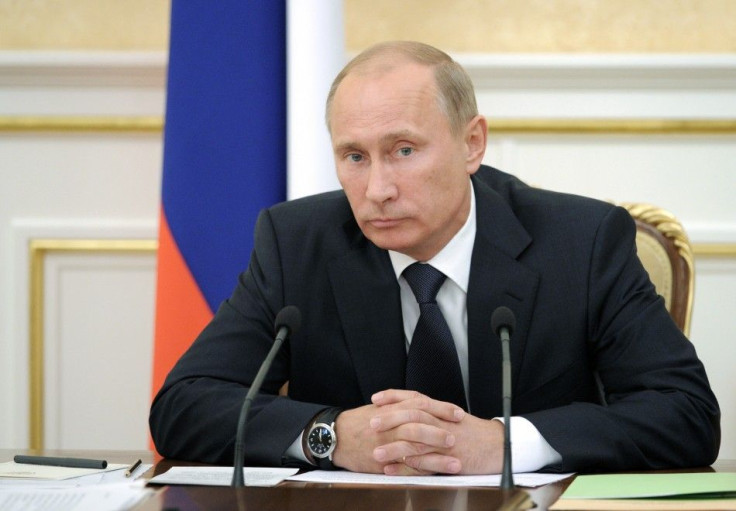 Prime Minister Vladimir Putin and his United Russia Party's grip on Russian politics weakened after a State Duma (lower house of parliament) vote on Sunday.
United Russia still took the majority of the votes, claiming 49.5 of percent, but it lost its two-thirds majority, which had given the party uncontested power to change the constitution. United Russia now controls about 53 percent of the house, occupying 238 of the 450 seats.
"This is a shift in the Russian political environment," Masha Lipman, an analyst at the Moscow Carnegie Center, told Bloomberg Television. "Life will no longer be as easy for the Kremlin. Before, it enjoyed a political monopoly on decision-making, but this doesn't seem to be the case anymore."
The vote will force Putin and President Dmitri Medvedev to search out new alliances in the Duma, which could significantly impact his hegemonic control of state affairs and governance.
Yet, even though the party lost 77 seats, Western observers have still insinuated that the elections were not clean and claim that Putin's party could have stuffed ballot boxes and manipulated the results. U.S. Secretary of State Hillary Clinton said Monday that a full investigation should be considered.
Additionally, the official tallying was characterized by frequent procedural violations and instances of apparent manipulation, including several serious indications of ballot box stuffing, monitors from the Organization for Security and Cooperation in Europe stated.
A report from the organization also claimed that both the media and the elections administrations were dominated by United Russia even before the vote.
Similar criticisms have been floated against Putin in the past, and many observers have expressed their concern that the Prime Minister has used his overwhelming power to distort open, democratic politics in the past. For example, in June, the Russian Ministry of Justice refused to allow a new opposition party to enter the Duma elections, citing a number of clerical errors on the application form. The People's Freedom Party, as it would have been called, was stocked with political veterans who could have challenged United Russia for seats in the Duma.
The political loss for United Russia on Sunday is part of a larger trend as Putin again approaches a Presidential run that he will likely win. In September, Russian Billionaire Mikhail Prokhorov abandoned the pro-business Right Cause Party, part of Putin's coalition. The Right Cause was expected to gain seats during the Duma election for Putin, but Prokhorov's coup challenged Putin's authority.
Additionally, Putin lost a powerful ally in Finance Minister Alexei Kudrin that same month, when Kudrin quit after 11 years in the position, allegedly over a financial policy disagreement with Medvedev, as well as disappointment that Putin would run for president in place of him.
Sunday's elections had a number of surprises. Just Russia, another party that has abandoned Putin, won an anticipated 13.2 percent of the vote and the Communist Party came in second place overall with 19.2 percent.
Nonetheless, United Russia claimed its victory and brushed off any of the political significance of the voting, saying the results guarantee the stable development of our state."
"In contrast with European countries, where in 2009 and 2010 leading parties could not remain in power, United Russia will," United Russia member Andrey Borobyev told the New York Times. "We are proud and thankful that United Russia won again. We are satisfied with the results of the election.
"Democracy is in action," said Medvedev. "The party performed worthily; it essentially represents 50 percent of our population -- the final number will be determined -- and the result is real democracy."
© Copyright IBTimes 2023. All rights reserved.