Russian Embassy Posts Pepe The Frog Meme, A White Supremacist Hate Symbol, According To ADL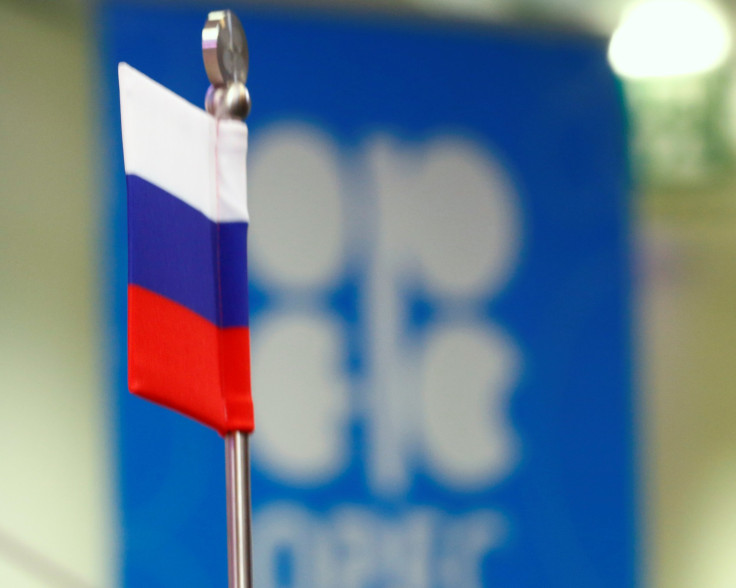 The Russia Embassy in the United Kingdom posted a tweet Monday featuring the image of an odd cartoon frog, which, at first glance, would seem harmless enough. But that frog, in internet parlance, has become a meme employed by white supremacists and is defined as a hate symbol by the Anti-Defamation League (ADL).
Wrote Russia's UK embassy in the tweet, "In today's papers: pundits call on @Theresa_May to disrupt possible Russia-US thaw. No trust in Britain's best friend and ally?" Accompanying the text is an image of Pepe the Frog, hand on chin, sarcastically puzzled.
The ADL notes that the meme used to be a normal meme featuring a sad-looking frog, but as it spread across the likes of 4chan and Reddit, it was thoroughly embraced and employed by people spreading hate speech.
"Once again, racists and haters have taken a popular Internet meme and twisted it for their own purposes of spreading bigotry and harassing users," said Jonathan A. Greenblatt, ADL CEO, last September. "These anti-Semites have no shame. They are abusing the image of a cartoon character, one that might at first seem appealing, to harass and spread hatred on social media."
Pepe the Frog was especially embraced by white-nationalist, alt-right supporters of President-elect Donald Trump. Trump once retweeted a tweet with the frog. His son, Donald Trump Jr., posted an image with the frog photoshopped into a group of Trump supporters. The campaign for Democratic nominee Hillary Clinton even wrote an entire blog post explaining how Pepe had become a white supremacist image.
An anonymous white supremacist told the Daily Beast in May his fellow supporters had successfully claimed the frog as their own. Many white supremacists use the frog, in some form, as their avatar image on social media. "We basically mixed Pepe in with Nazi propaganda, etc. We built that association," the person said to the Daily Beast.
Russia's embassy in the U.K. had already proven eager to fuel controversy online. Amid intelligence reports that Russia worked to get Trump elected in part through hacks of the Democratic National Committee, it posted a tweet critical of President Barack Obama with an image of a "lame duck." Obama recently forced dozens of Russia officials to leave the United States in response to the alleged cyber attacks.
© Copyright IBTimes 2023. All rights reserved.
FOLLOW MORE IBT NEWS ON THE BELOW CHANNELS