Were Russian Hacks Cyberwarfare? Trump Aides Downplay Importance Of Election Interference Efforts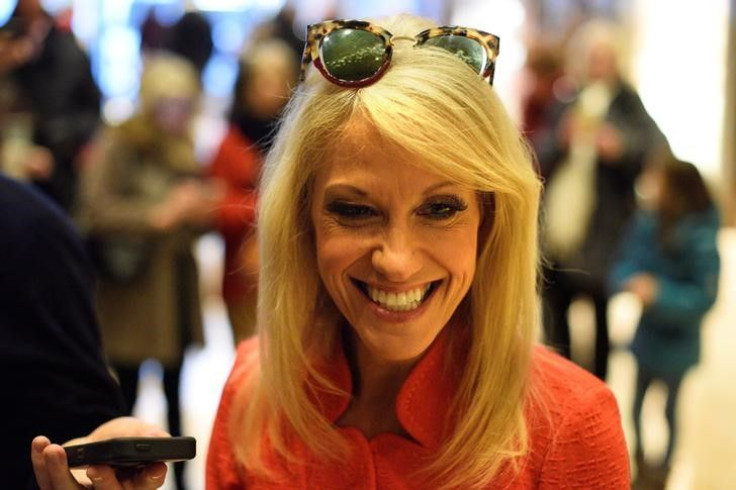 Just two days after U.S. intelligence officials released an unclassified report on Russian hacking attempts and briefed President-elect Donald Trump on classified evidence, Trump aide Kellyanne Conway and incoming chief-of-staff Reince Priebus downplayed the importance of the efforts and blamed Democrats for not having better security on their emails.
Conway rejected the notion that the Russian hacking, which resulted in WikiLeaks publishing embarrassing emails from the Democratic National Committee and the Gmail account of Clinton campaign chairman John Podesta, had any real impact on the election.
"Any attempt, any aspiration to influence our election failed. They were not successful in doing that," Conway said in an interview on CNN's "State of the Union."
Trump himself has rejected the idea Russia was trying to help him defeat Democrat Hillary Clinton and sided with WikiLeaks founder Julian Assange, who has said the hack emails didn't come from Russia.
U.S. intelligence agencies, however, have said the hacking operation was approved by Russian President Vladimir Putin. It also included the planting of fake news stories.
Conway noted there was a hack attempt on the Republican National Committee that was blocked by GOP cybersecurity measures.
Conway also appeared on NBC's "Meet the Press." Trump later complained most of her interview had been edited out.
And Conway said the purpose of such interviews isn't to allow news organizations to pick and choose their soundbites.
On "Fox News Sunday," Priebus acknowledged Russia was behind the hacks and said he thinks Trump has accepted the assessment, but it was the Democrats' own fault.
"We have a DNC as a sitting duck. … It matters," he said. "They lacked defenses. They lacked training. They allowed foreign governments into their system."
Priebus said this isn't the first time Russia, and China for that matter, have tried to influence an election outside their borders.
President Barack Obama, in an interview on ABC's "This Week," said there's little doubt Russia intended to meddle in the U.S. presidential election and he lashed out at "Republicans or pundits or cable commentators who seem to have more confidence in Vladimir Putin than fellow Americans because those fellow Americans are Democrats," noting intelligence officials are on the "same team" with any administration whereas Putin is not.
"You have I think the clear example of how, if we're not vigilant, foreign countries can have an impact on the political debate in the United States in ways that might not have been true 10, 20, 30 years ago, in part because of the way news is transmitted and in part because so many people are skeptical of mainstream news organizations that everything's true and everything's false. You know, nothing is settled. Everything is contested," he said.
He said we have been underestimating the impact misinformation can have "in this new information age."
© Copyright IBTimes 2023. All rights reserved.