Russian Forces In Syria Fired At Israeli Military Aircraft At Least Twice: Report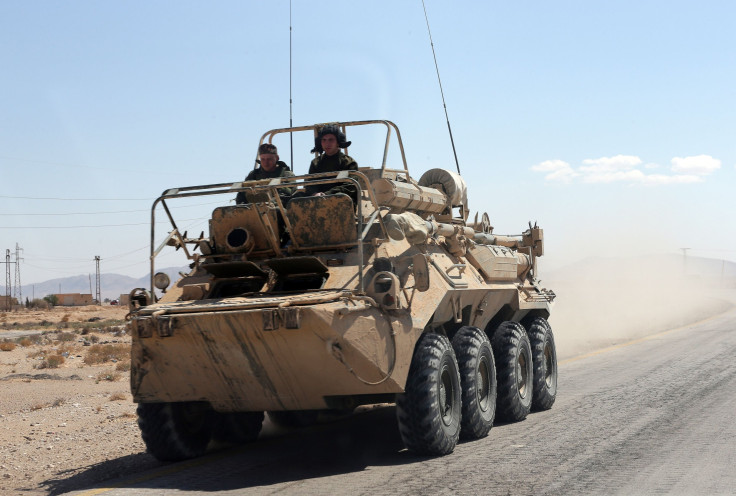 UPDATE: 6:29 a.m. EDT – The Kremlin has denied an Israeli newspaper report, which cited an unnamed source claiming that Russian forces in Syria fired at Israeli military aircraft. It also denied that Russian President Vladimir Putin and Israeli Prime Minister Benjamin Netanyahu had discussed the alleged incidents during the latter's visit to Moscow Thursday.
"In this case, Israeli press reports are far from reality," Kremlin spokesman Dmitry Peskov told journalists, according to Reuters.
Original story:
Russian military forces in Syria fired at Israeli Air Force planes at least twice in recent weeks, Israel's top-selling newspaper Yedioth Ahronoth reported Friday. Moscow's actions reportedly raised concerns, prompting Prime Minister Benjamin Netanyahu to call for improved operational coordination and urge the Kremlin to avoid any potentially dangerous clashes.
The report, which cited an unnamed source, did not mention any dates or location for the incidents, but claimed that Israeli President Reuven Rivlin spoke to Russian President Vladimir Putin about the incidents during his visit last month to Moscow. Putin reportedly said that he had not heard about any such incidents, despite complete coordination between the two militaries. The reason behind Netanyahu's visit to Moscow Thursday to meet with Putin and Russia's defense minister was also seen to be linked to the firing incidents, the report added.
"I came here with one main goal - to strengthen the security coordination between us so as to avoid mishaps, misunderstandings and unnecessary confrontations," Netanyahu told Putin in televised remarks Thursday, according to Reuters.
Russia, a staunch ally of Syrian President Bashar Assad's regime, increased its military presence in Syria in September to defeat the Islamic State group, also known as ISIS, and other "terrorists." However, several countries have argued that Russia's attack in Syria is intended at keeping its long-term ally Assad in power. Assad's government often refers to all opposition fighters as "terrorists."
In an indirect reference to Syria, Putin reportedly said Thursday: "I think there are understandable reasons for these intensive contacts (with Israel), given the complicated situation in the region."
Meanwhile, in a separate incident, a Russian warplane approached an Israeli warplane off the Mediterranean coast of Syria last week, Israel's Channel 10 TV reported, adding that there was no contact between them.
© Copyright IBTimes 2023. All rights reserved.