'Russian Hackers' Conjured Up By Democrats To Explain Election Loss: Lavrov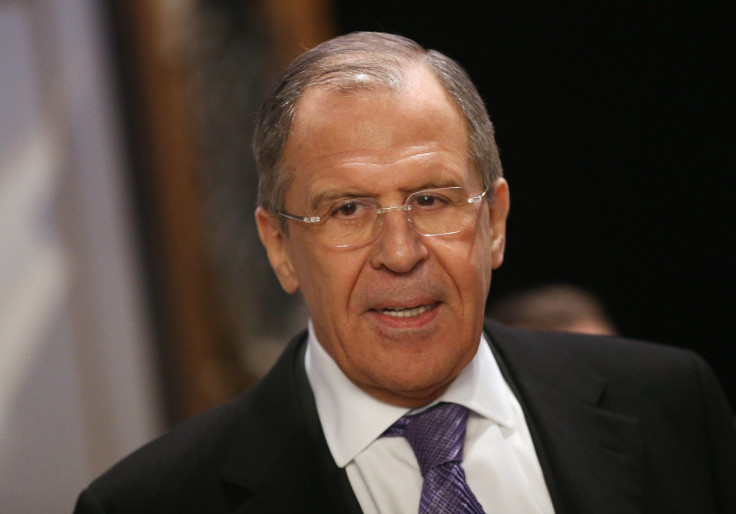 Russian Foreign Minister Sergei Lavrov said Tuesday "Russian hackers" was a figment of imagination of the U.S. Democrats, who had conjured them up to justify their defeat in the 2016 election.
According to Lavrov, "Russian interference" in the U.S. elections was a strategy the anti-Russian information campaign in the West had been building up for the past two years.
"There are serious reasons to assert that this campaign has a purely intra-American origin, since the democratic election that initiated it lost and instead of admit and quietly leave, produced some imaginary 'Russian hackers' as the perpetrators of its failure and began to introduce the consciousness of the public now directed against the winning candidate from the Republican Party is a story about a nonexistent 'collusion with Russia,'" Lavrov said, Russian outlet RIA reported.
He also went on to suggest that in the light of the lack of evidence to support any theory regarding "Russian interference" in its last presidential election, the U.S. should think about creating a working group on cybersecurity in order to remove mutual concerns pertaining to electoral processes in both states.
However, so far, the U.S. has displayed no interest in discussing such a move, Lavrov said. Apart from the Russian foreign minister, the press secretary of the Russian president, Dmitry Peskov, called the accusations of interference in the elections "absolutely unfounded."
Lavrov's speech came following an Associated Press report about a Russian hacking group Fancy Bear's attempts to steal information from Orthodox Christian leaders, including aides to Ecumenical Patriarch Bartholomew I. The report added that the hacking seemed to be politically motivated and influenced partly by relations between Russia and Ukraine.
President Donald Trump's own speeches on the matter of Russian interference have not been far from Lavrov's rhetoric, where the POTUS has time and again insisted there was, in fact, no collusion between his campaign members and the Russians.
Last week at a "Make America Great Again" rally in Charleston, West Virginia, Trump pumped up the crowd filled with his supporters by asking, "Where is the collusion? You know, they're still looking for collusion. Where is the collusion? Find some collusion."
Trump said this the same day his former campaign chairman, Paul Manafort, and his former longtime lawyer, Michael Cohen, pleaded guilty to various crimes. He refrained from mentioning either of their names during his speech.
While Manafort was convicted on eight felony counts, Cohen pleaded guilty to eight counts of federal felonies, two of which were campaign-finance violations that he said Trump "directed" him to make.
In another instance earlier this month, the president told reporters in the Oval Office that he could control the Russian investigation, headed by Special Counsel Robert Mueller, but that he chose not to interfere.
"I can go in, and I could do whatever — I could run it if I want," Trump said. "But I decided to stay out. I'm totally allowed to be involved if I wanted to be. So far, I haven't chosen to be involved. I'll stay out."
Political experts have already said the president would not fire Mueller as it could bring about the end of his presidency. He is already under investigation for potential obstruction of justice after he fired former FBI Director James Comey, who at the time was overseeing the Russian investigation.
© Copyright IBTimes 2023. All rights reserved.