Russian ISIS Airstrikes In Iraq Are Possible Ahead Of Baghdad Parliament Islamic Vote To Use Force Against Islamic State, Official Says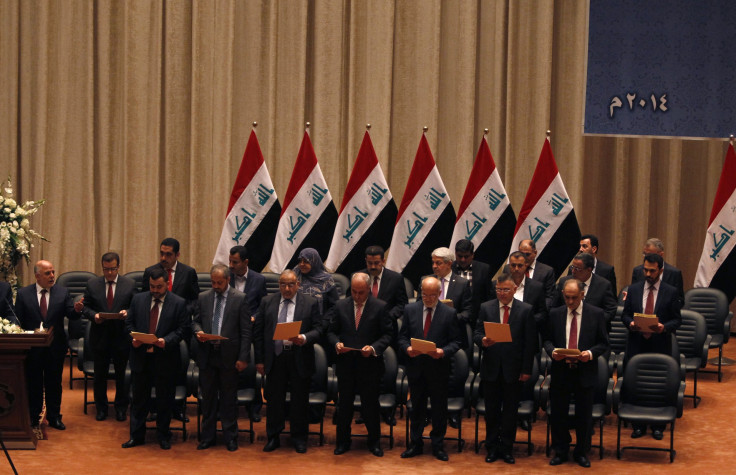 The Iraqi Parliament in Baghdad will decide by the end of the month whether to allow Russia to conduct airstrikes against Islamic State group fighters in the country, a member of the ruling coalition government Wednesday. State legislator Mowaffak Rubaie said the State of Law Coalition, Iran's largest political party which has a majority vote in the legislative body, would likely push through the bill and strikes could begin soon after.
While some militant and government opposition groups in Iraq fear they could be targeted alongside the Islamic State group, also known as ISIS, Rubaie said opposition to the idea would not affect the vote. "It doesn't matter if the request is supported by Sunni and Kurdish factions or not, it changes nothing. We have enough strength in the parliament," he said, according to Russian news site Sputnik.
The U.S., which is concerned with increased Russian involvement in Baghdad, has deployed diplomatic envoys to dissuade the government from continuing its relationship with Moscow.
Iraqi Military Expenditure Over Time | FindTheData
U.S. Gen. Joseph Dunford made a visit to Iraq Tuesday in order to seek assurances from the government in Baghdad that Russia would not be conducting operations against ISIS on Iraqi soil. "I said it would make it very difficult for us to be able to provide the kind of support that you need if the Russians were here conducting operations as well," Dunford told reporters traveling with him after the talks, according to Reuters. "Both the minister of defense and the prime minister said: 'Absolutely.' There is no request right now for the Russians to support them, there's no consideration for the Russians to support them and the Russians haven't asked them to come in and conduct operations."

However, Baghdad has become frustrated with the lack of progress it's made under U.S. guidance since Saddam Hussein's authoritarian government was toppled in 2003 -- and since ISIS began grabbing large swathes of the country more than a year ago, noted Rubaie. The U.S. has spent more than $20 billion on training the Iraqi army since 2003. But the army lacks the heavy weaponry such as helicopters and artillery to effectively retake territory from the terror group, Rubaie, who is a former security advisor Nouri al-Maliki's government, said.
The Iraqi army has recently begun using Russian-built Mi-28 helicopters and rocket launchers that it received late last year as it looks for additional options alongside U.S. assistance.
© Copyright IBTimes 2023. All rights reserved.