Russian 'Merchant Of Death' Viktor Bout's Aide, Richard Chichakli, Sentenced To 5-Years In Jail In US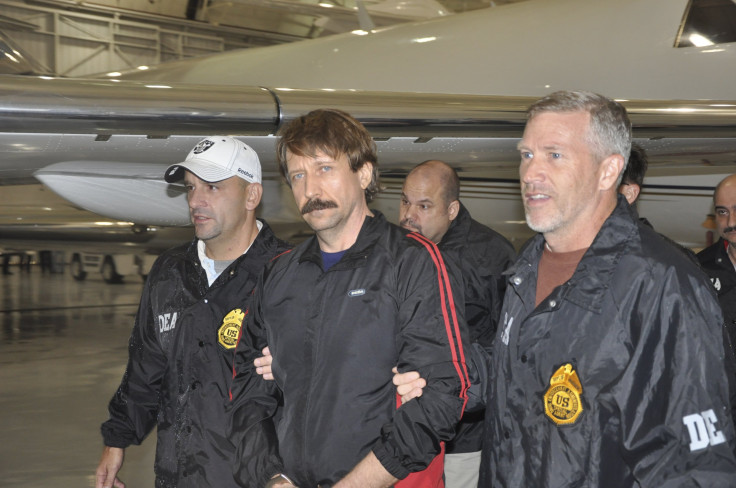 An Syrian-American associate of Russian arms dealer Viktor Bout was sentenced to five years in prison on Thursday, for conspiring with his former employer to buy aircraft in conravention of U.S. sanctions.
The judge in the case also ordered Richard Chichakli to pay $1.77 million in forfeitures and restitution, after a jury found him guilty for trying to buy two planes to send weapons to war zones illegally.
Chichakli, 55, was found guilty on nine counts, including money laundering. U.S. District Judge William H. Pauley III sentenced Chichakli to five years inprisonment, while bearing in mind the health problems, including post-traumatic stress disorder, which he suffered as a result of his time as a soldier, The Associated Press reported.
Prosecutors also claimed that Chichakli had deceived a Florida-based aviation company about his identity, and his relationship with Bout, in order to dodge a presidential order barring him from doing business with American companies.
Chichakli was arrested in Australia last January, after which he was brought to the U.S. The case also strained the relationship between the U.S. and Russia, who are already at loggerheads over several issues, including the war in Ukraine.
"I would love to say I'm sorry as a defendant, but sorry for what?" Chichakli said, according to Bloomberg, adding: "I cannot stand here and say I'm sorry for what I did, when what I did is not illegal. I've always said this is a political case."
Judge Pauley said: "Mr. Chichakli continues to remain shrouded in mystery," , according to adding that his passports were "so filled with immigration stamps that they looked like a sheet of Rachmaninoff's music."
Chichakli was living under an assumed name in Australia until last year and was later sent to New York, where he denied any wrongdoing. He said that he plans to appeal his conviction.
Bout, who had also served in the U.S. Army, is currently serving a 25-year jail term for selling arms to people he thought were Colombian rebels, who wanted to kill American soldiers, Reuters reported. He was nicknamed the "Merchant of Death," due to his role in supplying arms in war zones.
During last year's trial, prosecutors showed evidence that both men had tried to purchase a Boeing 727, a Boeing 737 and a McDonnell Douglas 83, and hidden their identities to complete the transactions. Chichakli also helped to make wire transfer payments for over $1.7 million from overseas accounts to the accounts in the U.S. The pair had tried starting an airline business overseas, for which they tried to buy planes worth more than $4.9 million, Bloomberg reported.
"With all his talents, he (Chichakli) still has a warped sense of right and wrong," the judge said, according to the AP, adding: "It's hard to figure out how he keeps up with all the fictions he created in this case."
© Copyright IBTimes 2023. All rights reserved.