Russian Military's Space Command, Air Force Combined To Create Aerospace Forces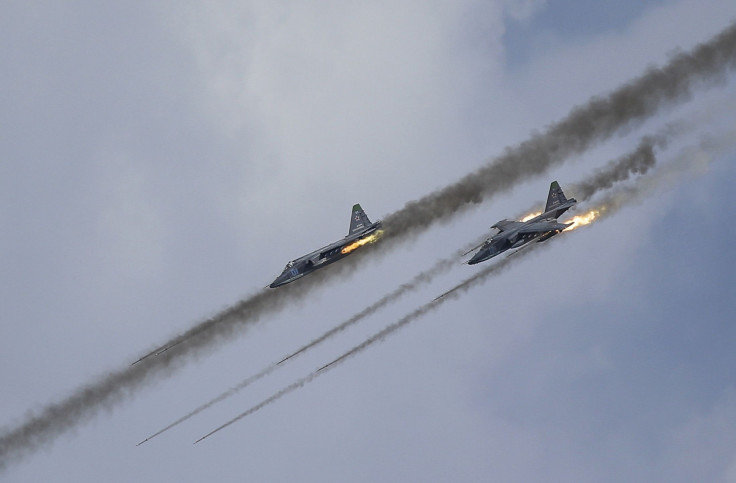 In a move aimed at improving defense coordination, the Russian military combined a number of its branches to create the Aerospace Forces, officials said Monday, according to the Associated Press. The merger includes the country's air force and space command, along with its air defense and anti-missile forces.
"The formation of the Aerospace Forces by combining the Air Force and the Aerospace Defense Force is the optimal option for improving the system of the country's aerospace defense," Defense Minister Sergei Shoigu said in a conference call, according to Russian news service Tass.
The Aerospace Forces were created out of the increasing importance of air and space forces for modern warfare, officials said. The merger aimed to make those forces more efficient and streamlined under one command. Air force chief Col. Gen. Viktor Bondarev will be commander of the new branch, which was "prompted by a shift in the center of gravity of the armed struggle towards the aerospace sphere," Shoigu said, according to TASS.
Many modern militaries consider air and space part of the same domain in war, since ballistic missiles often travel through space and air forces rely on space-based satellites, the Moscow Times reported. Under President Vladimir Putin, Russia has committed heavily to modernizing and expanding its military. Putin said he would spend about 21 trillion rubles, or about $340 billion, on the modernization in March, Reuters reported. Russia's Deputy Defense Minister Yuri Borisov said in June the country would spend about $600 billion upgrading its military by 2020, TASS reported in July.
Military Expenditure World Map | FindTheData
Shoigu said that the military has already received some 200 new airplanes and helicopters, with about the same number slated to be delivered this year. He also said a number of the air force's air fields were scheduled for an upgrade by 2020.
The massive modernization comes amid tensions between Russia and Ukraine. At least 6,400 people have died in fighting between the Ukrainian government and pro-Russia separatists. Western leaders and the Ukrainian government have long suggested Russia has aided the separatists in eastern Ukraine, which the Kremlin has continually denied.
During the last year NATO has also seen an uptick in jet interceptions, with the group's aircraft performing more than 500 scrambles over Europe in 2014, quadrupling the total from the year prior, the Guardian reported. Nearly 85 percent of those interceptions were of Russian aircraft.
© Copyright IBTimes 2023. All rights reserved.