Russian Satellite's 'Abnormal Behavior' Sparks Space Weapon Concerns In US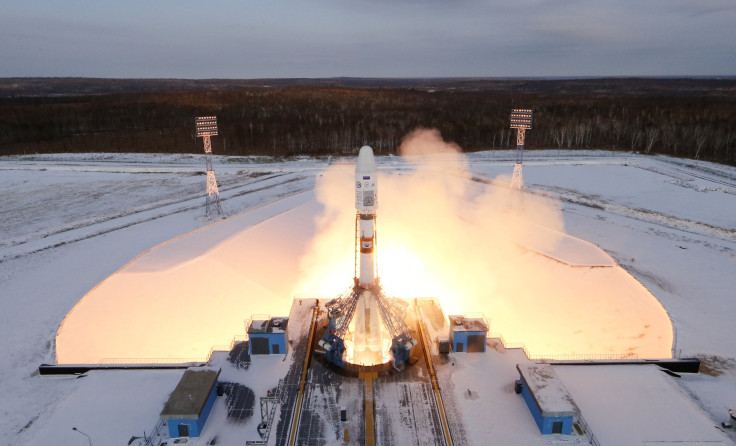 Just a few days after laying plans for its own space force, the U.S. has raised concerns over the behavior of an in-orbit Russian satellite.
The satellite was launched in October last year as a companion to a bigger parent satellite. Its role, as Russian state media described, was to take a distant position and serve as a space inspector, monitoring the parent payload for glitches or signs of wear and tear.
However, according to the U.S. State Department, the small satellite's behavior appeared "very abnormal" and different from what the mission states.
"In October of last year the Russian Ministry of Defense deployed a space object they claimed was a 'space apparatus inspector'," Yleem Poblete, Assistant Secretary of State for Arms Control, Verification and Compliance said at a conference in Geneva, Switzerland. "But its behavior on-orbit was inconsistent with anything seen before from on-orbit inspection or space situational awareness capabilities, including other Russian inspection satellite activities."
As Popular Mechanics reported, inspection satellites offer a way to diagnose distant satellites in the hostile environment of space. They can easily take a position and provide ground teams an idea of the exact situation of the object in question. However, theoretically, a satellite capable of observing another space object could even have weapons. It could blast lasers, microwaves, or physically damage critical space-based infrastructure of an enemy in the situation of a future conflict.
America's critical military and intelligence capabilities rely heavily on a network of classified satellites, which is why the country has repeatedly voiced concerns over the development of space-based weapons and anti-satellite technologies. The strange behavior of this satellite bolsters these concerns, however, it still remains unknown what exactly the Americans witnessed while observing the Russian inspection satellite.
"We don't know for certain what it is, and there is no way to verify it," Poblete added. "But Russian intentions with respect to this satellite are unclear and are obviously a very troubling development — particularly when considered in concert with statements by Russia's Space Force commander, who highlighted that 'assimilate[ing] new prototypes of weapons [into] Space Forces' military units' is a 'main task facing the Aerospace Forces space troops.'"
Russia, on its part, has denied any ill intentions with the satellite in question. In fact, in a statement to Reuters, Alexander Deyneko, a senior Russian diplomat, dismissed the concerns as "the same unfounded, slanderous accusations based on suspicions, on suppositions and so on."
Russian Aerospace Forces were established in 2015, well before the plans of a U.S. Space Force were laid out. The branch of armed forces has been overseeing military satellite launches and aerospace defense. Poblete's statement also stressed on Russia's focus on boosting its anti-satellite capabilities and missiles capable of destroying space infrastructure. These factors are some of the many reasons that prompted the country to establish a Space Force.
© Copyright IBTimes 2023. All rights reserved.