Russian Soldiers Are Destroying Ukraine Libraries, History Books: Ombudsman
KEY POINTS
Russian shelling on Ukrainian territory damaged or destroyed nearly 60 libraries, Ukraine's human rights ombudsman says
Russian soldiers allegedly destroyed Ukrainian books, such as textbooks on history and Ukrainian literature
Ukraine has accused Russia of committing war crimes and violating other international treaties
Russian forces in the occupied areas of Ukraine are destroying libraries and Ukrainian books, according to Ukraine's human rights ombudsman.
"[Russia] damaged or destroyed almost 60 libraries as a result of the shelling of the territory of Ukraine, and almost 4,000 libraries found themselves in the temporarily occupied territory," Lyudmila Denisova said in a statement.
"Russian troops are destroying not only the building housing libraries but also Ukrainian books, including textbooks on history and Ukrainian literature," the official alleged.
The libraries that experienced the most destruction were the Chernihiv Library for Youth, Donetsk Library for Children, Makariv Public Library and Korolenko State Scientific Library, said Oleksandra Koval, the director of the Ukrainian Book Institute.
Meanwhile, the situation of 20 libraries in the recently captured Ukrainian city of Mariupol is unknown.
Aside from destroying libraries and books, Russia's military police are also confiscating Ukrainian fiction and historical literature from libraries in the Luhansk, Donetsk and Kherson regions, according to Denisova.
Russia's alleged actions are considered war crimes under Article 8 of the Rome Statute of the Criminal Court, the human rights ombudsman said.
The section stated that "extensive destruction and appropriation of property, not justified by military necessity and carried out unlawfully and wantonly," are war crimes.
Russian forces are also in violation of Articles 4 and 5 of the Hague Convention for the Protection of Cultural Property in the Event of Armed Conflict, according to Denisova.
"I appeal to the [United Nations] Commission for Investigation of Human Rights Violations during the Russian military invasion of Ukraine to consider these facts of war crimes and violations of human rights in Ukraine," she said.
Russian troops have previously been accused of destroying Ukrainian-language books as well as seizing historical and fictional books.
They were primarily interested in literature that covered Ukraine's Maidan Uprising and the history of the country's struggle for independence, among other things, according to Ukrainian authorities.
A group of more than 1,300 librarians, historians, teachers and young children have saved more than 40 terabytes' worth of scanned documents, artworks and other digital materials from more than 4,500 websites of Ukrainian museums, libraries and archives in an initiative dubbed Saving Ukrainian Cultural Heritage Online.
The International Criminal Court has sent a team of investigators to Ukraine to investigate alleged war crimes committed in Russia's invasion.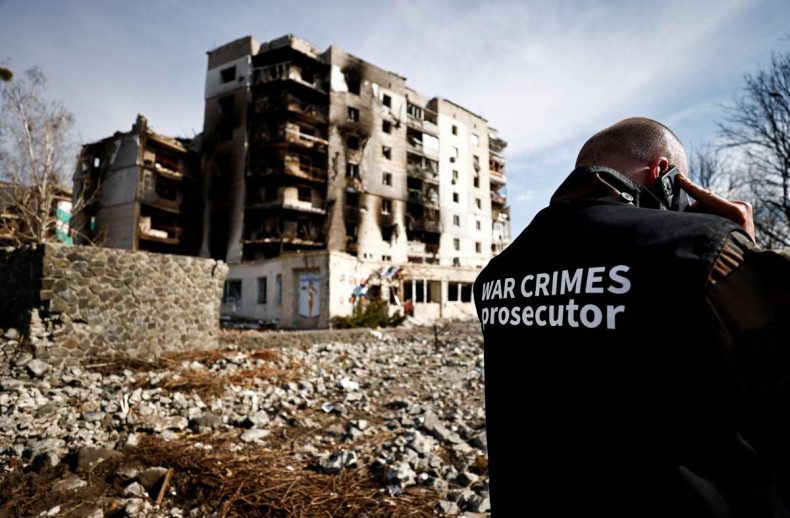 © Copyright IBTimes 2022. All rights reserved.