Russian Soldier's Dad Says 'Sh*t In Your Hat,' Put It On Commander's Head
KEY POINTS
The soldier said his commanders were sitting and drinking while Ukrainian forces were attacking
Some Russian soldiers are now reportedly refusing to follow orders from military leaders
Refusal to obey orders has forced some Russian generals to join the war
Russian troops could be planning to revolt against their commanders as more soldiers lose their lives in the war, a new recording released by Ukrainian officials revealed.
Ukraine's Security Service on Wednesday released the recording of an intercepted phone call where a Russian soldier was heard complaining about his commander's lack of action as they were being met with Ukrainian resistance.
"They are standing there, they are being shelled, and the regiment commander is like, 'Don't retreat!' And he himself is sitting there somewhere on a couch, drinking," the Russian soldier told his father in the phone call.
The soldier's father advised his son not to risk his life but added that he should get revenge on their commanders by defecating in his hat and putting it on the military leader's head.
"As soon as you get out - you can take off your epaulets, then you sh*t in your hat, damn it, and put it on the head of your battalion or brigade commander. And let him go and f**king wipe himself! F**k them with such war…" the father added.
Ukraine's Security Service did not specify when or where the call was intercepted. It was also not clear where the soldier was when the call was recorded. However, the recording is the latest in a string of reports about low morale among Russian troops.
Some Russian troops have allegedly been refusing to follow orders from military leaders amid efforts to take over the eastern Donbas region, according to Foreign Policy reporter Jack Detsch who attributed the information to a senior U.S. defense official.
"U.S. has seen indications that some Russian officers are refusing to obey orders or not following commands "with alacrity" in Donbas," Detsch wrote in a tweet Monday.
Detsch added that refusal to obey orders has forced more high-ranking Russian generals to fight in the war.
As of Wednesday, Ukrainian forces have killed at least 26,350 Russian soldiers as the war stretches into its third month. Ukrainians have also brought down 199 Russian aircraft, destroyed 1,187 tanks, 2,856 APVS and 1,997 vehicles, according to Ukrainian Defense Ministry.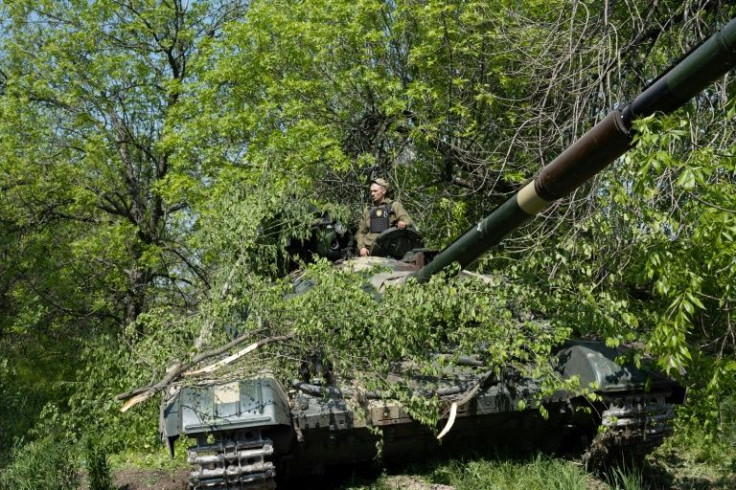 © Copyright IBTimes 2023. All rights reserved.