Russian Soldiers Torture To Death Ukraine Power Plant Employee
KEY POINTS
Russian forces tortured a diver of the Zaporizhzhia Nuclear Power Plant, Enerhodar's mayor says
The victim was "extremely brutally beaten" for not following orders
He sustained "numerous injuries" and went into a coma before dying Sunday
Russian forces in the occupied Ukrainian city of Enerhodar "brutally" beat a worker of the local nuclear power plant, resulting in the victim's death this weekend, according to officials.
The soldiers tortured Andrii Honcharuk, an experienced diver of the Zaporizhzhia Nuclear Power Plant (ZNPP) hydraulic workshop, after he refused to execute an order to dive into the facility's spray pond, Enerhodar's mayor Dmytro Orlov alleged.
Russian forces, whom the mayor labeled as "monsters in human form," had "extremely brutally beaten" Honcharuk, Orlov claimed in a statement posted on Telegram.
The diver was taken to a hospital in Enerhodar "with numerous injuries and in a coma," but he died Sunday without regaining consciousness, according to Orlov.
"We express our deepest condolences to the relatives and friends of the deceased. We will never forget or forgive the crimes committed by the occupiers and their accomplices-collaborators in Enerhodar," the mayor said.
Killing, torturing or taking non-combatants hostage during war violates the Geneva Conventions.
The military administration of Zaporizhzhia, the region where Enerhodar is located in, announced the city's fall to Russian forces on March 7.
Russia seized the ZNPP — Europe's largest nuclear power plant — three days before the announcement.
Following Enerhodar's capture, Herman Halushchenko, Ukraine's energy minister, accused Russian soldiers of torturing staff inside the ZNPP, which provides around 25% of Ukraine's power generation.
The International Atomic Energy Agency, the United Nation's atomic watchdog, has expressed its intention to inspect the plant, but Ukrainian authorities oppose any such visit while Russian forces remain in control, Reuters reported.
Communications with the ZNPP's surveillance systems have been lost twice since Russia's occupation, with the most recent blackout occurring on June 25 as a result of Russian forces cutting off all Ukrainian mobile operators in Enerhodar, according to Energoatom, the Ukrainian state-owned agency that operates the country's four nuclear power plants.
Among the operators cut off was British telecommunications company Vodafone, which has a contract with the IAEA for data transmission.
Energoatom was later able to fix the second communications blackout "by its own efforts," the agency said.
Russia hopes to integrate the ZNPP with its own energy grid, according to the country's deputy prime minister, Marat Khusnullin.
"If the Ukrainian energy system is ready to receive [electricity] and pay for it, then we'll work, but if not, then the plant will work for Russia," Khusnullin said.
However, such a plan would take years to complete, according to Energoatom.
"The plant only works in Ukraine's energy grid," company spokesman Leonid Oliynyk told the BBC.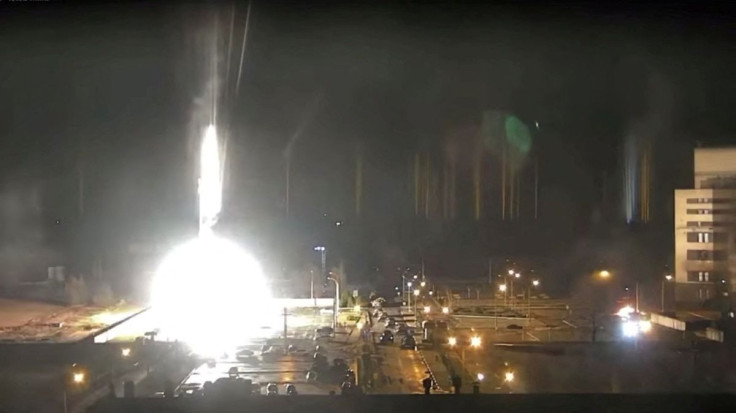 © Copyright IBTimes 2023. All rights reserved.