Russian Soldiers Ask Ukrainian Hostages $1,700 Each For Their Release: Mayor Orlov
KEY POINTS
Up to three kidnappings are reported every day in the Russian-occupied Ukrainian city of Enerhodar, its mayor Dmytro Orlov says
Victims are required to pay around $1,695 each to be released
Hundreds of Enerhodar's residents are being held captive, including workers of a nuclear power plant
Russian forces are kidnapping people in occupied areas of Ukraine and ransoming them off as part of a "business on blood," Ukrainian officials alleged.
Between two to three kidnappings are reported every day in the Ukrainian city of Enerhodar, its mayor Dmytro Orlov said in a statement.
The standard fee for the release of a prisoner under any pretext is 50,000 Ukrainian hryvnias ($1,695), which can only be paid by the prisoners themselves or their relatives, according to the official.
Hundreds of Enerhodar's residents are currently being held captive, including women, Orlov said.
Workers of the local Zaporizhzhia Nuclear Power Plant, the largest nuclear power plant in Europe, made up a "significant" portion of the prisoners, he noted.
"People are electrocuted, beaten and held for weeks, and sometimes months," said Orlov, adding that the situation in Enerhodar "has only worsened" over the past two weeks.
Russian troops force prisoners to confess to engaging in "illegal activities," specifically in the defense of Enerhodar or concealment of weapons, the mayor alleged. Additionally, they allegedly force prisoners to disclose the names of other "accomplices."
"[The Russians] don't really care what position the prisoner takes, who he works for or whether he even took part in Enerhodar's self-defense. It's just an excuse. If someone falls under their millstones, it is extremely rare to be released without moral, physical or material losses," Orlov said.
Russia has previously been accused of kidnapping politicians and journalists during its invasion of Ukraine in an effort to threaten locals in occupied territories into cooperating. Abductees are allegedly tortured and executed.
Russian forces have also abducted at least 200,000 children since the conflict began on Feb. 24, according to Ukrainian President Volodymyr Zelensky.
More than 234,000 children were transferred to Russia by early June, said Sergiy Kyslytsya, Ukraine's permanent representative to the United Nations.
Ukraine is now trying to bring back the children who were forcibly taken to Russia, Ukrainian Deputy Prime Minister Iryna Vereshchuk said.
Hostage-taking during armed conflicts constitutes a war crime under the Rome Statute of the International Criminal Court.
The kidnapping of minors is a violation of the U.N.'s Genocide Convention and Convention on the Right of the Child.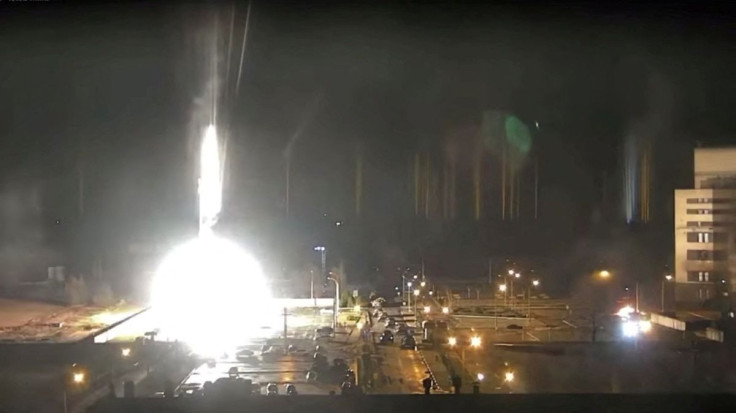 © Copyright IBTimes 2023. All rights reserved.