Russian Su-24 Plane Update: Will Turkey Invoke NATO's Collective Defense Clause?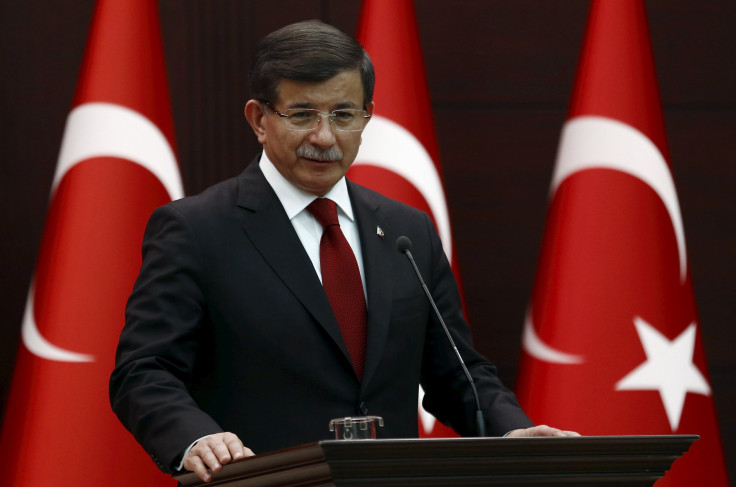 After Turkey shot down a Russian warplane Tuesday for allegedly violating its airspace, NATO announced it would hold an emergency meeting later in the day to discuss details of the situation. With Turkish and Russian officials giving conflicting accounts of the incident, the North Atlantic Council meeting raises the possibility that Turkey could invoke NATO's Article 5, the clause that says an attack against one ally is an attack against all.
Russian President Vladimir Putin denied his country's plane crossed into Turkish territory and warned Turkey of "significant consequences" Tuesday, according to the Guardian. Russia and Turkey have been on edge for some time. Turkey, a NATO member, strongly opposes the government of Syrian President Bashar Assad, which Russia has been supporting for the past two months. Previous accusations of Russian intrusion into Turkish airspace have prompted Turkey to ask the U.S. European Command for help, which is why Tuesday's NATO meeting could mean more involvement.
A NATO official told the Associated Press that the meeting would be held at Turkey's request. "At the request of Turkey, the North Atlantic Council will hold an extraordinary meeting at 17.00 (Brussels time). The aim of this extraordinary NAC meeting is for Turkey to inform allies about the downing of a Russian airplane. NATO is monitoring the situation closely. We are in close contact with Turkish authorities," the council said in a statement, according to the Guardian.
A spokesman for NATO told the Guardian the meeting would not fall under Article 4, in which a member country discusses a threat to territorial integrity, political independence or security, but it would be purely for information.
Terrorist Attacks and Threats in Turkey | FindTheData
Putin, speaking before his meeting with King Abdullah II of Jordan in Sochi, harshly criticized Turkey for the attack and for seeking assistance from NATO.
"This event is beyond the normal framework of fighting against terrorism. Of course our military is doing heroic work against terrorism... But the loss today is a stab in the back, carried out by the accomplices of terrorists," Putin said Tuesday.
"We will analyze everything, and today's tragic event will have significant consequences, including for Russia-Turkish relations. We have always treated Turkey as a friendly state," Putin added. "And instead of immediately getting in contact with us, as far as we know, the Turkish side immediately turned to their partners from NATO to discuss this incident, as if we shot down their plane and not they ours."
"Do they want to make NATO serve ISIS? I understand that every state has its own regional interests and we've always respected that, but we will never allow the kind of crime that happened to today to take place. And of course we hope that the international community will find the strength to come together and fight against the common evil," he said, referring to the Islamic State group.
For its part, Turkey says it needs to take strong action against a country it sees as acting against it.
Other countries also expressed concern over the serious nature of the incident. Greece, which has been Turkey's NATO rival for years and often has its own complaints with Turkish jets in its airspace, seemed particularly on edge. "This is the first time since the beginning of the Cold War that a member of NATO destroys a Russian military aircraft," a Greek diplomat told the Guardian. "It is an extremely serious incident. There is high concern [in Athens]."
If Turkey did invoke NATO's collective defense clause, it would be only the second time it has been used. The first and only time it has been invoked was after the Sept. 11, 2001, terrorist attacks in New York and Washington, D.C. Then, NATO got involved in the U.S. military mission to Afghanistan.
France has also considered invoking the clause in the days after the terror attacks in Paris just over a week ago. If any country invokes the clause, ambassadors of all 28 member nations would convene to determine an action plan.
Turkey asked for a meeting about potentially invoking the clause after it saw attacks by the Islamic State group in 2014. But the U.S. and its other allies have been reluctant to send ground troops to Syria or Iraq.
Still, Turkey's Prime Minister Ahmet Davutoglu said Tuesday that his country had a "duty" to defend its territory.
"We want the international community to know that we are ready for any kind of sacrifice when the security and life of our citizens and our border security are concerned. The downing of a jet that had violated Turkish airspace today has to be seen in this context as well," he said, the Guardian reported. "We do not adopt an approach that impeaches on the sovereignty of any country. But the world needs to know that it is our international right and our national duty to take measures against anybody who violates our borders on the land and in the air, in spite of our many warnings."
© Copyright IBTimes 2023. All rights reserved.