Russian Tanks, Weapons Sent To Ukraine Separatists, US Confirms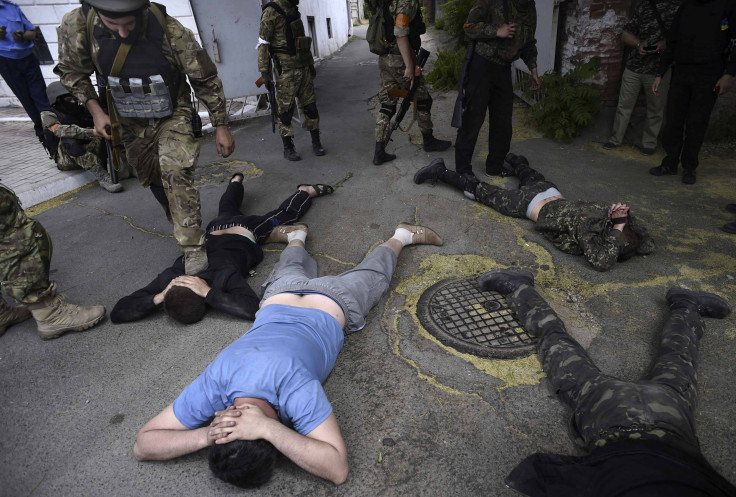 WASHINGTON (Reuters) -- Russia has sent tanks, heavy weapons and rocket launchers into Ukraine in recent days in support of separatists in the east of the country, the U.S. State Department said Friday.
"We assess that separatists in eastern Ukraine have acquired heavy weapons and military equipment from Russia, including Russian tanks and multiple rocket launchers," spokeswoman Marie Harf said in a statement.
Harf told a briefing earlier that a convoy of three T-64 tanks, several MB-21 "or Grad" multiple rocket launchers and other military vehicles had crossed from Russia into Ukraine in the last three days.
"Russia will claim these tanks were taken from Ukrainian forces, but no Ukrainian tank units have been operating in that area," the State Department said Friday afternoon. "We are confident that these tanks came from Russia."
"We also have information that Russia has accumulated multiple rocket launchers at this same deployment site in southwest Russia, and these rocket launchers also recently departed," it added. "Internet video has shown what we believe to be these same rocket launchers traveling through Luhansk."
"This is unacceptable," said Harf. "A failure by Russia to de-escalate this situation will lead to additional costs."
© Copyright IBTimes 2022. All rights reserved.
FOLLOW MORE IBT NEWS ON THE BELOW CHANNELS