Russian Zenit-3SL Rocket Carrying Boeing's Intelsat-27 Satellite Crashes Into Pacific Ocean After Launch From Sea Platform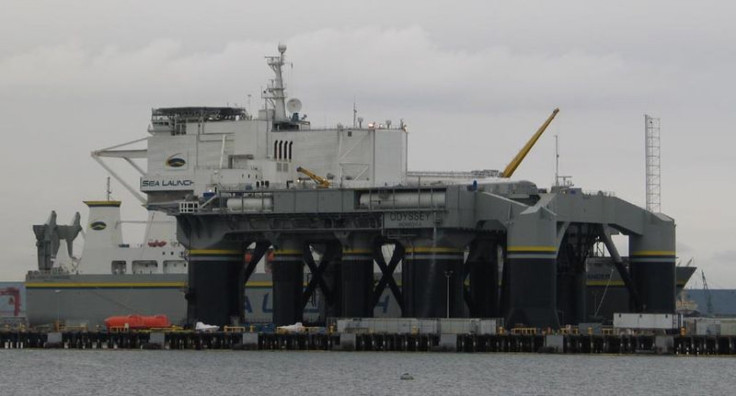 A Russian rocket carrying a U.S.-made communications satellite reportedly plunged into the Pacific Ocean shortly after its launch Friday.
The Zenit-3SL rocket, jointly produced by Ukrainian and Russian companies, suffered an engine failure shortly after liftoff, state-run Itar-Tass reported, citing a Russian space industry source. The rocket is a joint production of Ukrainian and Russian companies.
The Sea Launch consortium, led by Russian space corporation RKK Energia, launched the rocket at 10:56 a.m. Moscow time (6:55 GMT). The launch had been delayed by 24 hours, but not due to technical snags.
The report said the rocket crashed not far from floating Pacific platform Odyssey, from which it was launched.
The Intelsat-27 communications satellite, constructed by The Boeing Company (NYSE:BA) of Seattle, with a working lifespan of 15 years, was supposed to serve government and media clients in the U.S. and Europe.
The launch control center of the rocket was operating remotely and was deployed onboard a ship situated in the international waters in the Pacific Ocean 6 kilometers (3.7 miles) away from the floating platform, the report added.
"There was a malfunction -- an emergency shutdown of the first-stage motor -- around 50 seconds into the flight. We're now discussing what happened," Energia head Vitaly Lopota told the state RIA Novosti news agency.
The project used a floating launch site to place the rocket on the equator as equatorial launches boost the speed on liftoff.
Sea Launch was formed in 1995 as a consortium of four companies from Norway, Russia, Ukraine and the U.S. This is the third time a rocket has completely failed in a sea launch of 34 launches conducted since 1999. The first failure was in March, 2000, when a software error resulted in premature cut-off of the second stage, leaving the satellite unable to reach the orbit. In January 2007, a Zenit-3SL rocket carrying a Dutch satellite NSS-8 and 500 tons of fuel exploded on launch.
© Copyright IBTimes 2023. All rights reserved.