Russia's LGBT 'Concentration Camps': Prisons For Gay Men In Chechnya, Reports Say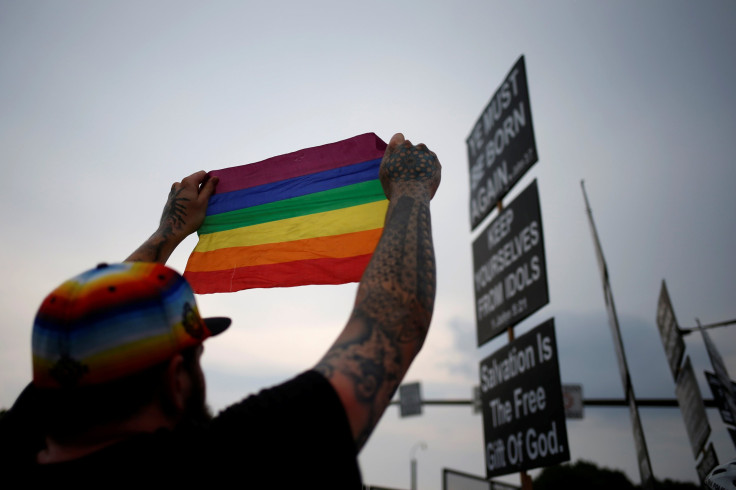 "Concentration camps" for LGBT people have been allegedly opened up in Chechnya where men have been tortured and killed because of their sexuality, Novaya Gazeta reported. The allegations came after a few eyewitnesses and survivors said in interviews with the Russian publication that they were arrested and detained at one of the secret prisons in Argun, a town in the Chechen Republic, Russia.
Around 100 gay men have been reportedly detained and at least three killed in the past week in Chechnya by the police. The "concentration camps" are being used to force homosexuals to commit that they would leave the republic, according to Novaya Gazeta.
Read: Is Violence Against LGBT Community Increasing Under Trump Administration?
The officials in Chechnya started torturing the homosexuals after a Russia-based NGO for LGBT rights — GayRussia.ru — applied for a gay rights march in the capital of Grozny, reports said.
Meanwhile, Chechen's President Ramzan Kadyrov, who is a key ally of Russian President Vladimir Putin, has been accused of setting up the camps to torture gay people. He has denied the allegation saying, "It's impossible to persecute those who are not in the republic." The Chechen government suggested there are no gay people in their country.
Russian group LGBT Network said in a statement: "No national and/or religious traditions and norms can justify kidnapping or killing of a human being. Any references to 'traditions' to justify kidnappings and killings are amoral and criminal." It also said that it is ready to evacuate people who are still trapped in the camps.
The Muslim-majority nation of Chechnya falls under Russian federal powers and follows traditional Muslim values. There is a fear among the homosexuals in the region as they are still not accepted. Gay men in Chechnya have begun deleting their online accounts or have started fleeing the region, according to the New York Times.
© Copyright IBTimes 2023. All rights reserved.