Russia's 'Satan 2' Nuclear Missile: 5 Things To Know About Rocket That Could Wipe Out Area 'The Size Of Texas Or France'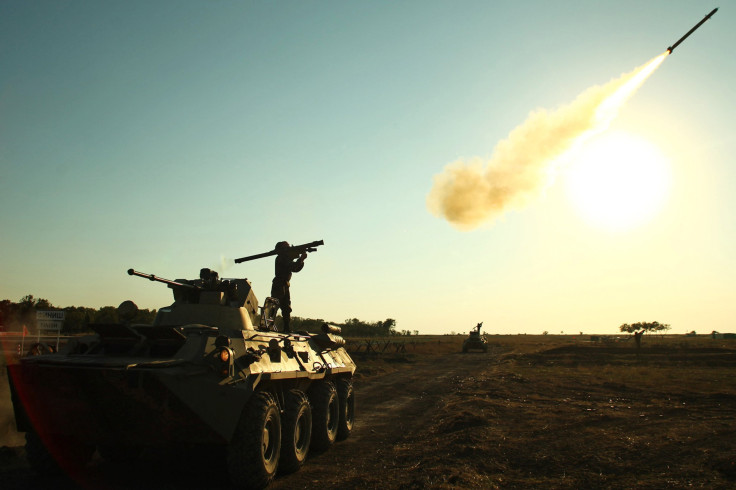 Russia has declassified and released the first image of its new intercontinental ballistic missile — the RS-28 Sarmat. Referred to as "Satan 2," the super-heavy thermonuclear-armed rocket "is capable of wiping out parts of the earth the size of Texas or France," Russian state news outlet Sputnik reported in May this year.
"The prospective strategic missile system is being developed in order to assuredly and effectively fulfill objectives of nuclear deterrent by Russia's strategic forces," read a statement from V. Degtar and Y. Kaverin — the missile's chief designer and leading designer, respectively — according to the Russian government-funded news site RT.
Here are five things to know about the nuclear missile that will take Russia's military prowess up a notch:
1. The Sarmat is being developed at the Makeyev Rocket Design Bureau in the city of Miass and will replace the RS-36M ICBMs, which were dubbed as "Satan" by the NATO when they were commissioned in the 1970s and 1980s.
2. The prospective missile will weigh at least 100 tons and have a range of over 11,000 km (6,835 miles), Russian state news agency Tass reported Tuesday. "Satan 2" is expected to have up to 10 heavy warheads or 16 lighter ones.
3. The missile also features a large payload facility of up to 10 tons, making it possible for it to deliver a blast almost 2,000 times stronger than the bombs dropped on Hiroshima and Nagasaki.
4. A state contract for the weapon's development was signed by the Makeyev Rocket Design Bureau and the Russian Ministry of Defense in June 2011. A hypersonic warhead for the missile was reportedly tested earlier this year and the testing of the first stage engine for the "Satan 2" — PDU-99 — was carried out in August.
5. The Sarmat is expected to go into production and enter service in late 2018. The ICBM will completely replace the RS-36M family by 2020, RT reported.
© Copyright IBTimes 2023. All rights reserved.