Ruth Bader Ginsburg Heart Surgery Update: Supreme Court Justice Leaves Hospital On Thanksgiving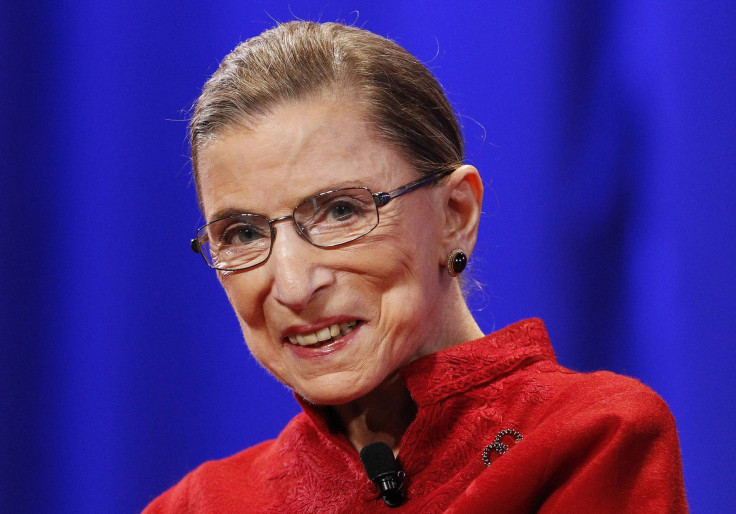 After heart surgery, U.S. Supreme Court Justice Ruth Bader Ginsburg was released from a Washington hospital Thursday, before arguments are heard in seven cases next week. The 81-year-old justice is expected to return to work Monday, the Associated Press reported, citing a court representative.
Ginsburg was exercising when she "experienced discomfort" Tuesday night, the court announced, prompting her to enter the hospital. Doctors treated a blockage by placing a stent in her right coronary artery Wednesday.
Sworn in to serve on the high court in 1993, Ginsburg is a stalwart of its liberal wing, the oldest of the nine justices, and a survivor of both colorectal cancer and pancreatic cancer.
The jurist told Elle magazine this year that she had no impending plans to step down from her post. "As long as I can do the job full steam. ... I think I'll recognize when the time comes that I can't any longer," Ginsburg said. "But now I can."
Next week, the Supreme Court will hear oral arguments in cases that involve threats made on Facebook, as described by USA Today; the level of proof required for certain charges under the federal bank robbery statute, as noted by Oyez; and questions about what constitutes pregnancy discrimination on the job, as pointed out by the Washington Post.
© Copyright IBTimes 2023. All rights reserved.