2014 Midterm Elections: What A Republican Congress Means For Obama's Supreme Court, Attorney General Appointments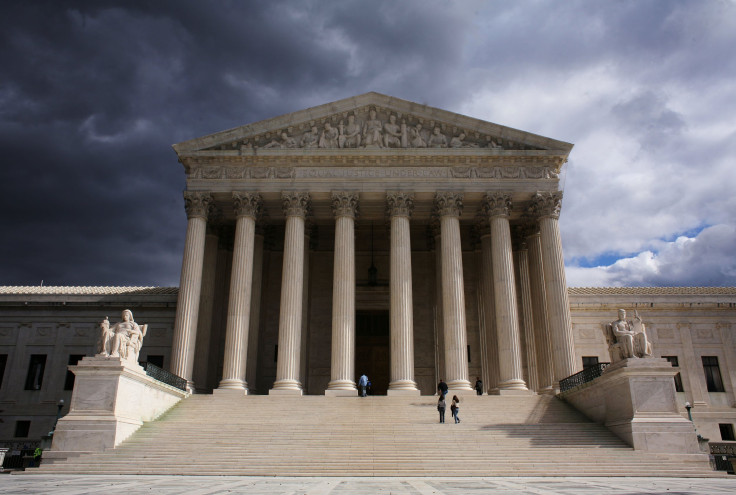 Republicans' landslide victories in the U.S. Senate and House in Tuesday's midterm elections spells all kinds of trouble for President Barack Obama's final two years in office. But perhaps the most significant way GOP lawmakers will be able to undermine Obama's legacy is by working together to keep the White House from appointing any future judicial and political nominees to important posts across the country.
With Republicans increasing their majority in the U.S. House and winning back control of the Senate for the first time since 2006 after Tuesday's elections, they'll have the power to stall Obama's appointments when the new Congress convenes in January. That could keep Obama from adding more of his picks to the U.S. Supreme Court, even as at least one vacant seat is expected to open up before he leaves office. Republicans could also hold up Attorney General Eric Holder's pending resignation. Holder has said he will step down once Obama finds his successor, but if Senate Minority Leader Mitch McConnell takes the chamber's majority leader post in January as expected, he could block any nominee from receiving a full vote. A Republican Judiciary Committee chairman could also block any nominations at the start of the process.
All signs indicate Republicans will block Obama's nominations once they control Congress. While Obama has enjoyed success in confirming most of his nominees under Democratic Senate Majority Leader Harry Reid since 2009 -- he named 53 appeals court judges and 223 trial court judges, all with lifetime tenure -- the president still struggled to get some of his picks through Congress because of Republicans.
In one of Obama's most notable nomination failures, he offered up Vivek Murthy as the next U.S. surgeon general last year. The 37-year-old nominee is still waiting to be confirmed by the Senate, even as global panic over the deadly Ebola outbreak in West Africa has highlighted the need for someone to take charge of the nation's health. Murthy has faced opposition from the National Rifle Association and drawn criticism from Republican senators and even some conservative Democrats, preventing Obama from putting his nominee up for a vote. There are also 31 current district and circuit vacancies without nominees, according to data from the Alliance For Justice in Washington, D.C.
"A Republican Senate would undoubtedly stop confirmation on virtually all Obama-nominated judges, and probably on most of his executive nominees," predicted Norm Ornstein, a resident scholar at the conservative-leaning American Enterprise Institute for Public Policy Research, in an article he wrote earlier this year for The Atlantic. "Why do anything now that involves compromise when we have a chance to do what we want after the next election?"
To make matters more difficult for the Obama administration, Senate Democrats reformed the filibuster rules last year so that judicial appointments can be confirmed with a simple majority vote. However, they made an exception for Supreme Court nominees, who still need a 60-vote majority to counter a filibuster.
Before the rule change, Senate Republicans managed to filibuster Obama's judicial nominees at a record pace, according to Josh Field, the managing director of legal process at the Center for American Progress in Washington, D.C. During former President George W. Bush's two terms, a total of 16 judicial nominees were filibustered. In comparison, a total of 77 nominees have been filibustered during Obama's six years in office, as of September 2014. "This is day and night," Field said. "We've never seen this."
According to Field, there are currently more judicial vacancies than there were during the Bush administration, and political obstruction will likely continue for the remainder of Obama's presidency now that Republicans hold the Senate majority. "Obstruction occurs as a political tactic. The more delay they put in, the less of the impact the president will have on the judiciary," he said.
In a 2010 year-end report, U.S. Supreme Court Justice John Roberts said the failure to nominate and confirm judges in a timely manner had "created acute difficulties in some judicial districts." He highlighted the courts near the U.S.-Mexico border, which had the highest caseloads in the nation because of drug and immigration cases. In Texas, for example, there was a backlog of more than 12,000 cases in district and circuit courts alone, which means the state's courts could have decided 19 years' worth of cases if federal judges had been appointed on schedule, according to an April report from the Center for American Progress.
Obama's best bet could be to try and meet a Republican Senate in the middle if he wants to fill any vacancies, negotiating on a "package deal," said Edward Whelan, president of the Ethics and Public Policy Center in Washington, D.C. "It's a game of give and take."
The U.S. Constitution mandates Senate approval for a judicial nominee. In order to get nominees approved, there has to be some agreement between home-state senators and the president, particularly when the White House and the Senate are opposing parties, said Stephen Vladeck, a law professor at American University Washington College of Law. "Who the senators are matters a lot when it comes to not just narrowing down a list of nominees, but who ultimately the president puts forward," he said.
Aware that voting trends would likely eventually see Republicans take control of the Senate, Obama supporters had for years urged Supreme Court Justice Ruth Bader Ginsburg, 81, to resign ahead of the 2014 midterm elections to ensure a Democrat-controlled Senate would be able to confirm her potential successor. But Ginsburg refused, noting that Republicans in Congress would never support a judicial pick who shared her values. In a recent interview with Elle magazine, Ginsburg said: "Who do you think President Obama could appoint at this very day, given the boundaries that we have? If I resign any time this year, he could not successfully appoint anyone I would like to see in the court."
With Holder, Republican lawmakers have made it widely known that they are eager to control the appointment process when it comes to the next attorney general. That would allow a GOP-controlled Senate to confirm or reject one of Obama's Cabinet picks for the first time since he took office in 2009. The confirmation of an attorney general has historically been the most contentious of any Cabinet position, according to data from FiveThirtyEight.
"Allowing Democratic senators, many of whom will likely have just been defeated at the polls, to confirm Holder's successor would be an abuse of power that should not be countenanced," Republican Texas Sen. Ted Cruz said after Holder announced his resignation in September.
FOR FREE to continue reading
✔️ Unlock the full content of International Business Times UK for free
offer available for a limited time only
✔️ Easily manage your Newsletters subscriptions and save your favourite articles
✔️ No payment method required
Already have an account?
Log in
© Copyright IBTimes 2023. All rights reserved.