Ryan J. Reilly, Huffington Post Reporter Arrested Covering Ferguson Shooting, Recalls Police Encounter On Twitter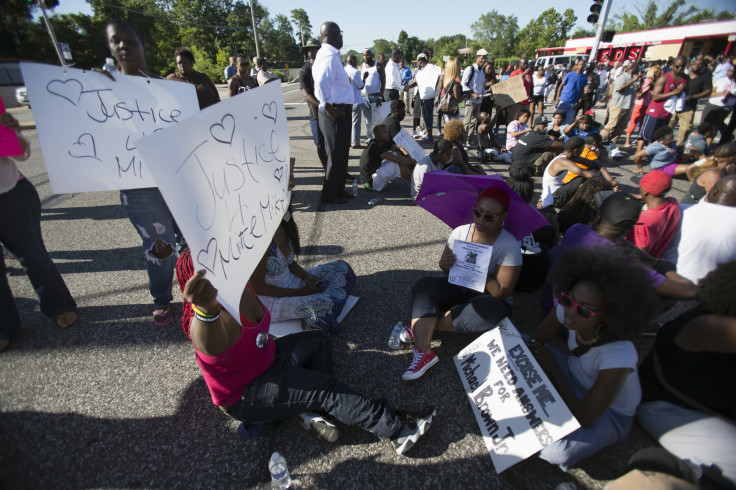 Ryan J. Reilly, the Huffington Post reporter who along with a Washington Post reporter were arrested Wednesday night while covering the Ferguson, Missouri, shooting of Michael Brown, claimed in a series of tweets Thursday that an officer banged his head against a door and that cops were unhelpful when he tried to get the name and badge number of the police officer.
HuffPo's justice reporter also said he was never read his Miranda rights after being arrested by police while he was working inside a McDonald's where the Washington Post reporter, Wesley Lowery, was also working. Lowery was "illegally instructed to stop taking video of officers," according to a statement from the Washington Post. The newspaper said Lowery was slammed against a soda machine while following an officers' orders to leave the establishment. Reilly was arrested "for not packing up fast enough" while being told to leave, according to the Huffington Post. The online news site didn't give details of Reilly's arrest, but the Washington Post said Lowery was briefly detained in a holding cell and then released without an explanation or any charges against him.
Since the Saturday killing of Brown, an unarmed black 18-year-old high school graduate who was heading to college before his life was cut short, protests have swept Ferguson as Brown's supporters demand justice. Brown was shot and killed by a police officer, whose name wasn't being released by the Ferguson Police Department due to threats against the unnamed cop. The police contend Brown was fighting with the officer and reached for his gun in a police car when the cop responded, but Brown's supporters say the teen held his hands up in surrender when he was shot.
© Copyright IBTimes 2023. All rights reserved.