Ryanair Says It Has No Plans For Cheap Transatlantic Flights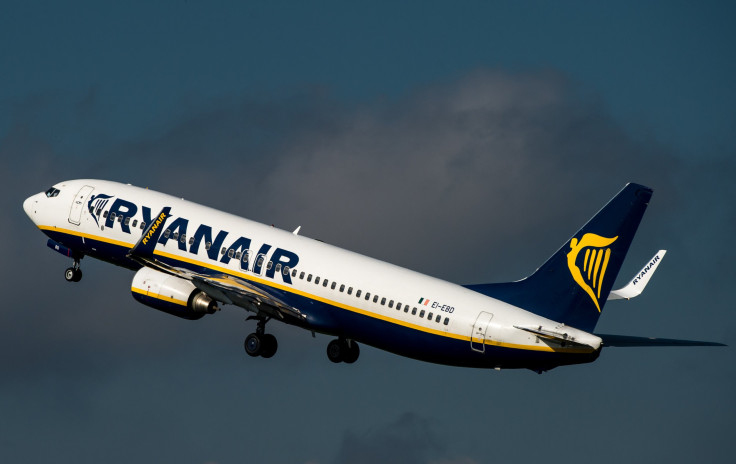 If you were thinking about the possibility of flying across the Atlantic for a mere $15, you might want to cool your jets. Business and travel media has been abuzz since Monday, when the Financial Times reported that the board of low-cost European carrier Ryanair had approved plans for a transatlantic service that would sell tickets for as low as 10 pounds one-way. But Ryanair released a statement on Thursday announcing that no such plan was in place.
"In the light of recent press coverage, the Board of Ryanair Holdings Plc wishes to clarify that it has not considered or approved any transatlantic project and does not intend to do so," the Irish company announced in a statement.
The Financial Times followed up its original story -- that had served as the source for a tide of other stories around the media -- with another on Thursday that claimed Ryanair was making "a U-turn" on its transatlantic plans. The FT's original story had quoted a company statement that read, "The board of Ryanair, like any Plc, have approved the business plans for future growth, including transatlantic. We are talking to manufacturers about long-haul aircraft but can't comment further on this."
But Ryanair CEO Michael O'Leary said that the whole thing was a "miscommunication." Because the Financial Times piece was released just before St. Patrick's Day, O'Leary said that no one had been around the company on Tuesday to retract the statement. O'Leary was traveling on Wednesday and Thursday, and it wasn't until a quarterly board meeting in Milan on Thursday morning when the the company thought to broach the subject.
But Ryanair wasn't entirely absent in the age of social media and constant communication. The story was perpetuated by other media outlets that did, ostensibly, ask Ryanair for comment -- and got it. The BBC reported that a Ryanair representative told BBC that long-haul flights were "dependent on attaining viable long-haul aircraft and we estimate that's four to five years away."
Airline industry analyst Gerald Khoo was not very surprised at the news that no plans for transatlantic flights existed -- he had been skeptical of the airline's statement from the outside. "It is a concept that has been talked about for a very long time with very little progress. There is clarity for investors," Khoo told the Financial Times.
O'Leary did not rule out the possibility of transatlantic flights altogether, however. He said the company would still pursue the project, but that Ryanair's board could never have approved it because any transatlantic project would involve creating a separate company.
© Copyright IBTimes 2023. All rights reserved.