For Saab, Questions Linger: Electric Cars And A Chinese Government Connection?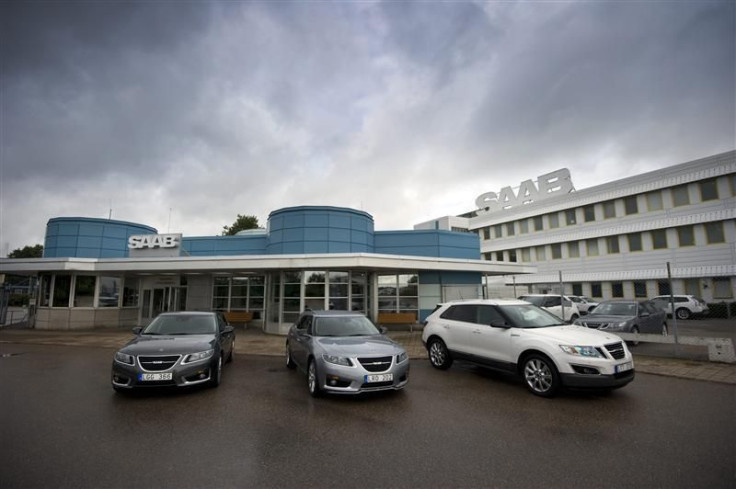 Details of the fate of bankrupt Swedish carmaker Saab Automobile AB continue to emerge following the June 7 news that the company had been purchased by a Sino-Japanese joint venture National Electric Vehicle Sweden AB, or NEVS. NEVS plans to use Saab to produce electric cars, the consortium announced Friday.
NEVS said Friday that it plans to establish a new automobile venture in Saab's hometown of Trollhätten with the sole purpose of developing and manufacturing electric vehicles, or EVs. According to an announcement made by the consortium, NEVS aims to become a leader manufacturer of electric vehicles.
Although the exact amount of the transaction has not been officially announced, local Swedish news outlets reported an amount in the area of 1.5 billion to 1.8 billion kronor ($210 billion to $250 million). While that purchase included all the assets of Saab Automobile AB, it is not clear whether NEVS will gain use of the Saab logo and name which were shared by the car company with defense aviation company Saab AB (PINK: SAABF).
The logo and Saab name could prove key to marketing electric cars made by the company in Western nations. However, NEVS seems to be heavily focused on building electric cars for the Chinese market, and they may ultimately be sold there under another brand name.
China is investing heavily in developing the EV market, which is a key driver for the ongoing technology shift to reduce dependence on fossil fuels, founder and primary shareholder of NEVs Kai Johan Jiang said.
NEVS is taking aim squarely at the burgeoning Chinese middle class and China's current dependence on foreign oil. NEVS is a shadowy company without a lot of history, although it has emerged that it is closely tied to the Chinese State Grid electric utility, according to a report by Bloomberg Businessweek. State Grid has been responsible for installing electric charging stations in China and for deploying electric buses, but it does not have any car manufacturing capability of its own, which is where NEVS comes in. NEVS's Jiang was born in Eastern China, was educated in Sweden and at one time worked for Volvo Trucks before heading up Chinese company National Modern-Energy Group.
The structure of the union between NEVS, which is a joint venture between Hong Kong-based National Modern-Energy Group and Tokyo-based Sun Investment LLC., and Saab is clarifying as NEVS releases more details about what it actually is and its plans for the car company. It seems that the Chinese company aims to provide access to the domestic market and government connections through State Grid, while the Japanese branch will be responsible for EV expertise. Saab brings needed car manufacturing facilities and engineering to the venture.
We will match Swedish automobile design and manufacturing experience with Japanese EV technology and a strong presence in China. Electric vehicles powered by clean electricity are the future, and the electric car of the future will be ... The online statement from Karl-Erling Trogen, chairman of NEVS is incomplete, as are the details of how NEVS plans to turn Saab into an electric car company or sell EVs to a Chinese market.
© Copyright IBTimes 2023. All rights reserved.