Saleh Goes to Saudi Arabia to Sign Yemen Handover Pact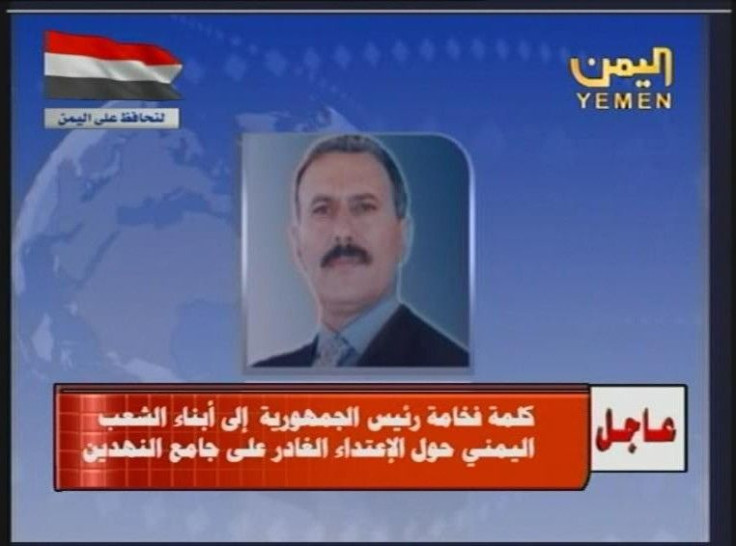 Yemeni President Ali Abdullah Saleh arrived in Saudi Arabia Wednesday to sign a power transfer initiative made by the Gulf Cooperation Council, the country's state TV said.
The president of the republic arrives safely to the airport of Riyadh to visit the Kingdom of Saudi Arabia, following an invitation from the Saudi leadership, to attend the signing of the Gulf initiative, a ticker running on the bottom of Yemen TV said.
Yemen's opposition said Monday it had finalized a deal under which Saleh, who has ruled the impoverished country for 33 years, is to transfer his powers to his deputy.
Saleh has three times backed down from signing the initiative.
Yemen has been paralyzed by months of protests that have weakened the government's control on the country and allowed Islamist militants to take hold of swathes of territory in the south.
The violence has also triggered fears that it could affect neighboring Saudi Arabia, the world's largest oil exporter which shares a long border with Yemen.
(Reporting by Martina Fuchs; Editing by Sami Aboudi)
© Copyright Thomson Reuters 2023. All rights reserved.