Salmonella Outbreak: San Diego Firm Recalls Cucumbers Linked To Bacteria That Killed 1, Sickened 285 In 27 States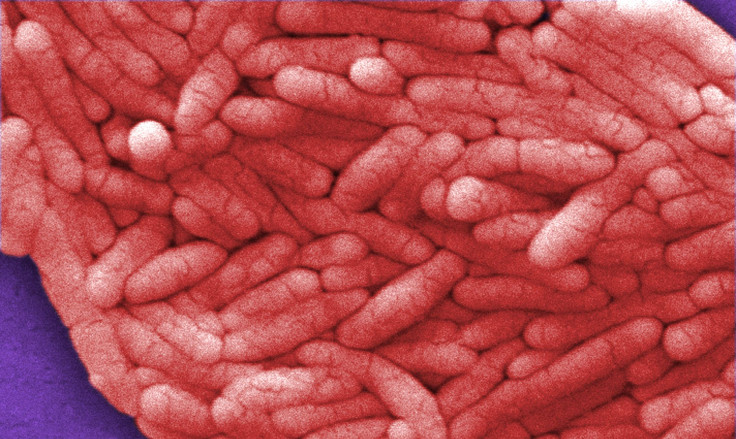 A California company is recalling its cucumbers that have been linked to a salmonella outbreak that has sickened 285 people in 27 states in the U.S. and killed one in San Diego. The outbreak has reportedly left 66 people ill in Arizona, according to health officials.
San Diego-based Andrew & Williamson Fresh Produce on Friday voluntarily recalled its "Limited Edition" garden cucumbers, which were grown in Mexico, and distributed in Alaska; Arizona; Arkansas; California; Colorado; Florida; Idaho; Illinois; Kansas; Kentucky; Louisiana; Minnesota; Mississippi; Montana; Nevada; New Jersey; New Mexico; Oklahoma; Oregon; South Carolina; Texas; and Utah, according to the Associated Press (AP).
"The safety and health of the consumers who buy our products have always been the highest priority for us," Dave Murray, a partner in the company, said in a phone interview to the AP. "I bring our produce home to my family, that's how much I believe in the produce we buy, ship and sell. We've invested millions to make sure our food safety systems are effective and up to date."
The Arizona Department of Health Services reportedly said Friday that 75 percent of cases involved children aged up to 17, adding that no Arizona cucumber producers have been linked to the outbreak.
Washington state health officials reportedly said that the garden-variety cucumbers, which are thick-skinned and sold unwrapped in grocery stores, had sickened nine residents but no one has been hospitalized.
Salmonella typically causes diarrhea, fever and abdominal cramps that can last anywhere from four days to one week, according to the U.S. Centers for Disease Control and Prevention. In severe cases, patients may be hospitalized.
© Copyright IBTimes 2023. All rights reserved.