Samsung Galaxy Note 2 Release To Come In Two Versions Similar To Galaxy S3, Rumors Say [SPECS]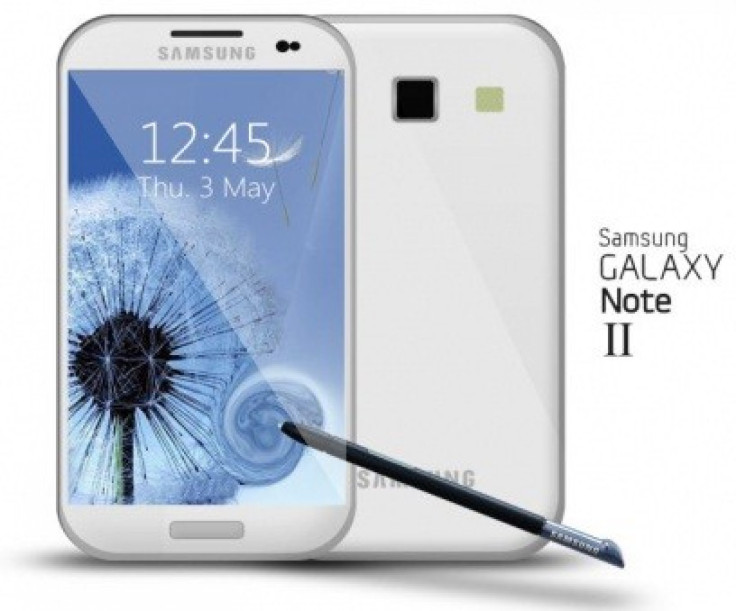 Now that Samsung has released its Galaxy S3 flagship device, attention has turned to the Galaxy Note 2. It has been expected that the phone-tablet hybrid will launch this month, but new rumors have the South Korean company releasing two versions.
Samsung is reportedly launching two models of the Galaxy Note 2, similar to the different Galaxy 3 variants Pop Herald has learned. One will be for the United States market and the other will be the international edition. This variant is anticipated to roll out by the end of August, the website reported.
No official word has come from Samsung, but the company is expected to make an announcement Aug. 15.
The electronics manufacturer offers different colored variants of the Galaxy S3 in shades of Pebble Blue, Marble White, and the AT&T exclusive Garnet Red, but there are also two versions that contain different hardware specs. The domestic version contains the Qualcomm Snapdragon chipset with a dual-core Krait system-on-a-chip. The international model features the Exynos 4 quad-core processor, which is more powerful than the Snapdragon.
The North American Samsung Galaxy Note 2 is likely to include a dual-core Snapdragon S4, Pop Herald speculates, with a clock speed higher than that of the Galaxy S3's 1.5 GHz. The recently benchmarked international version will include a quad-core 1.6 GHz processor.
The Samsung Galaxy Note S2 is also expected to boast a bigger screen size at 5.5-inches, with a Super AMOLED HD display. The Exynos processor is also predicted to be faster, and the device is rumored to feature two cameras and will run on Ice Cream Sandwich out of the box. The website also says it has learned from additional reports that the Galaxy Note 2 will introduce a "more premium build" and a larger battery.
But the Galaxy Note isn't the only smartphone with an enlarged screen to enter the market. The Thomson X-View 2 device, set to be unveiled this month at the IFA event in Berlin, will follow in Samsung's footsteps with a 5.3-inch display.
This device, like the Galaxy Note, will also run on Android 4.0 Ice Cream Sandwich, and will feature a display with a 800x480 resolution. It is unclear how this unknown-branded smartphone will hold up against the Galaxy Note's successor, scheduled to arrive soon.
At the end of July MK Business, a South Korean news website, said a source close to the matter revealed that the Galaxy Note 2 will be unveiled this month. But Samsung has yet to make any official announcements, so fans of the "phablet" device will have to wait until Aug. 15 to see if this tip is credible or not.
© Copyright IBTimes 2023. All rights reserved.