Samsung Galaxy S3 Update: Windows 8 Version To Be Launched In Oct; Will It Dwarf Nokia Lumia 900?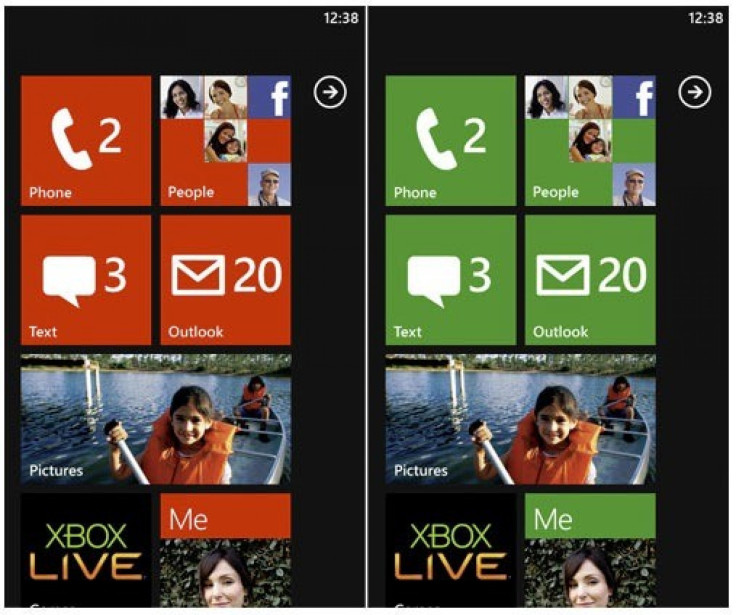 South Korean smartphone maker Samsung Electronics is planning to incorporate the designs and features of their much hyped next generation phone - Samsung Galaxy S3 - in a Windows 8 version, reports Windows Phone Life.
A couple of weeks ago, report came in directly from Samsung Taiwan as well when the company confirmed in a statement on its official website that they had dropped the plans to introduce any future device in Window 7.5 Mango version. However, the company revealed that they planned to launch a high-end Windows 8 Apollo smartphone by October.
It seems to be very good news for the set of consumers who are still not confident on buying the Windows phone currently present in the market including the much talked about Nokia Lumia 900.
Samsung Galaxy S3 is already making big news on the tech grounds for its highly anticipated power-packed features, including 4.8-inch full HD 1080p resolution with 16:9 aspect ratio display, an 8 megapixel rear camera and a 2 megapixel front-facing camera, 2GB RAM, 4G LTE, NFC capability, an ultra-thin ceramic case and would be running on the latest Android 4.0 Ice Cream Sandwich operating system.
While the smartphone is scheduled for its launch in London May 3, the company recently confirmed that the next Galaxy phone will feature the hefty Exynos 4 Quad processor.
And with the same phone coming up with the next highly acclaimed offspring of the Microsoft -Windows 8 Apollo edition, it would surely ramp up the mobile space market dominance competition against other brand manufacturers in almost all the categories.
The Windows Phone Life also mentioned that the Windows 8 version of the phone has already been given the name and that is Samsung Focus S2. They noted in their report that Samsung was supposedly going to position the Focus S line as the Galaxy S of Windows Phones.
Samsung Focus S2 - What to Expect?
According to reports, Samsung Focus S2 is expected to revolutionize the Windows phone market, as the handset will come backed with Windows Phone 8 OS, and also Samsung will be chipping in the variant too, S3's faster processor with a bigger and higher resolution screen and LTE. Further, Samsung Focus S2 is anticipated to sport a 4.7-inch HD screen, 12-megapixel rear camera, 2 megapixel front-facing camera, NFC, a dedicated camera button, support for Samsung's cloud storage service and a faster dual/quad core processor (depending on region).
Also Focus S2 is expected to be very similar to the Galaxy S3. However, with Windows Phone branding and a dedicated camera button, there might be a slight difference on how the buttons would be laid out. Further, the report also informed that the phone would be coming to the market in October this year through various wireless carrier operators, including AT&T, Verizon and Sprint. Meanwhile, their source has noted that the company is still in the 'TBD' for T-Mobile as they will not have an LTE network when the Focus S2 goes on sale.
Threat Alert for Nokia Lumia 900?
Nokia's Lumia 900 was released as an attempt to regain the traction in the mobile market. Indeed, in the initial launch days, the handset did outperform its Android and iOS rivals in the market. Lumia 900 became the top seller at Amazon Wireless and Shakers list with the cyan variant boasting 394 percent growth in first few days. It then outperformed the sales of iOS and Android devices in other retail stores.
The reasons can be many for its spectacular sales figures. As Lumia 900 eventually hit the US market through AT&T on a contract of as low as $100. Further, the smartphone is company's first ever 4G-LTE Windows Phone, which came preinstalled with the new Windows Phone 7.5 Mango OS, entered the smartphone arena with gripping features.
Lumia 900 was unleashed sporting a 4.3-inch Clear Black AMOLED display with 480 X 800 pixels of resolution. The handset is also powered by 1.4GHz single-core processor and has 512MB of RAM, 16GB internal memory storage but no microSD slot. Further, Lumia 900 is equipped with an 8 megapixel Carl Zeiss lens camera at 3264 x 2448 pixels of resolution including features like autofocus, geo-tagging, dual LED flash and 720p video capture. Further, it also features a 1 megapixel front-facing camera.
The latest smartphone also boasts of an 802.11 a/b/g/n Wi-Fi connection and has 2.1+A2DP Bluetooth. Nokia Lumia 900 also comes loaded with a standard Li-lon 1800 mAh battery with up to 300 hours of stand-by, 7 hours of talk time and 60 hours of music play.
Consequently, consumers got impressed with the new handset's spectacular specifications and the new Windows 7.5 Mango OS which brings more than 500 new features including dynamic Live Tile Information, Twitter and LinkedIn integration in the People hub. However, Samsung plans to unveil its heavyweight offering Samsung Focus S2, which is Galaxy S3's Windows 8 OS variant. Hence, will the Nokia Lumia 900 be able to win the crown of the Best Windows Smartphone against the next generation Focus S2 phone?
Logically, it is a little doubtful situation, as with the brawny processor and the latest version of Windows, Samsung may gain an edge over Lumia 900 market sales figures. However, at the same time, a lot will depend on the consumers' response to the upgraded OS phone. We need to wait and see how Focus S2 will deliver.
The Windows Phone operating system is at a very nascent stage and consumers still face apps, features and connectivity issues. But one thing is for sure, if these speculations turn out to be true, then Samsung Focus S2 might actually be able to outclass all these issues and deliver the freshest performance ever expected by the tech enthusiasts.
What do you think, would you prefer a Windows 8 OS powered Samsung Focus S2 - the variant of the most anticipated smartphone of the year Galaxy S3 over the one of the best Windows phone, Nokia Lumia 900? Do share your thought in the comments.
© Copyright IBTimes 2023. All rights reserved.