Samsung, Nokia And HTC All Gearing Up For Windows Phone 8 Apollo Launch; Is It The Biggest Threat To iOS And Android Dominators?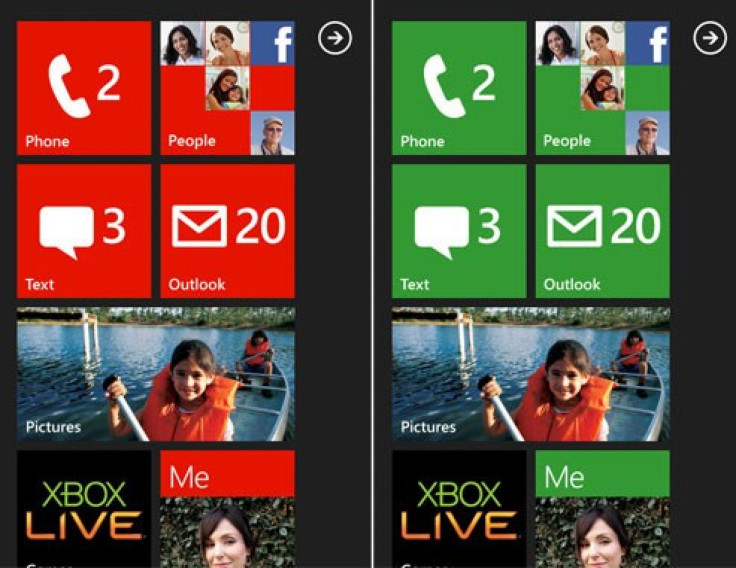 The revolution has already begun and the time is ticking towards a tremendous paradigm shift of the future of smartphone industry by the end of 2012. The market waves are expected to change towards a slew of Windows 8-powered smartphones by October and November.
Gone will be the days when the mainstream smartphone market would be just confined to Android and iOS credibility as major mobile manufacturers like Samsung, Nokia, HTC and others are prepping their big shots against the current dominators prevailing in the market.
Talking about the present situation, Apple's iPhone 5 and Samsung's Galaxy S3 have captured all the limelight as they are anticipated to become the epic successors of their flagship brands with hefty operating system upgradations. However, at the same time, Microsoft has also announced Windows 8 editions including Windows 8, Windows 8 Pro and Windows RT, which was previously known at Windows on ARM.
Windows 8 Pro is targeted at tech enthusiasts and business/technical professionals while the regular Windows 8 is the version Microsoft believes more suited to the mass market. However, Windows RT will be specifically for ARM-based tablets and PCs, and come preloaded with touch-optimized desktop versions of the new Word, Excel, PowerPoint and OneNote.
These editions are available just for PCs and tablet. But in the future, it is confirmed that at least Windows 8 first edition is to debut on the smartphones soon. Further, it seems that at least one manufacturer will produce a smartphone running some form of Windows RT in the near future.
Here is a list of the most anticipated Windows 8 Apollo smartphones which are expected to revolutionize the future of mobile industry.
Samsung Windows 8 High-end SMARTPHONE
Samsung Taiwan has confirmed in a statement on its official website that the company has dropped its plans to introduce any future device in Window 7.5 Mango version. However, the company has revealed its plan to launch a high-end Windows 8 Apollo smartphone by October.
Microsoft is expected to unveil and launch the Windows Phone 8 mobile operating system codenamed Apollo sometime in October. Only after the launch of Windows Phone 8 Apollo, will Samsung introduce its high-end smartphone based on that operating system. The company has decided to refrain from introducing any more handsets till then.
Chinese website WPDang has reported that Samsung is planning to release three new Windows Phone handsets in the second half of 2012.
Out of the three Windows phones, one of the new devices is said to be named as Samsung Mandel SGH-i667, which is rumored to feature LTE connectivity and a WVGA display. However, the device is anticipated to run Windows Phone 7.5 Refresh (aka Tango).
The details of the other two new smartphones are very scarce, but it has been rumored that they might be launched with Windows Phone 8 on board.
Hence it is concluded that Samsung is not coming with only one but two Windows 8 phones. One of the smartphones would be high-end as told by the Taiwanese website and the other might be a budget device.
Further, Samsung did not clarify the possible technologies that might be used in the high-end Windows Phone 8 smartphone. However, in terms of Windows Phone devices, Samsung will have to compete with Nokia and HTC.
The key features of Samsung Windows 8 smartphones would be: optimized and updated hardware along with at least one unique feature - a great camera or display to stay head to head with the competition.
Nokia Lumia Pureview Windows 8
Finnish phone manufacturer Nokia has real big plans to dent the smartphone arena with its giant offerings sometime later this year.
Until recently, Nokia has just launched the smartest of all Windows phones, Nokia Lumia 900 in an attempt to capture market share and lure the customer toward its vivid and beautiful looks. And recently, reports got leaked that the company is secretly working on its first Lumia smartphone which will feature Pureview camera technology and the latest version of Microsoft's Windows 8 (Apollo).
Nokia unveiled Pureview technology, which got debuted on the Symbian-powered Pureview 808, at the Mobile World Congress in Barcelona in February. But the Symbian OS is now considered far lagging in features when compared to the capabilities of Android and iOS devices.
Hence, according to a recent image leak by a news website, IT168.com, it has been speculated that Nokia has integrated this technology in the unannounced Lumia PureView smartphone that will come packed with an impressive 41-megapixel camera with Carl-Zeiss lens and PureView imaging technology, and would be able to capture full HD (1080p) videos with Nokia's Rich Recording Technology. Furthermore, the smartphone would sport a large 4.3-inch capacitive touchscreen (curved glass) display that supports HD resolution (no other details are available). On the inside, the Lumia PureView would be equipped with some kind of dual-core processor manufactured by Qualcomm and an Adreno 320 graphics processing unit.
According to Softpedia, the Finnish company plans to release a flagship Windows Phone 8 device on Verizon Wireless in the US.
As per reports, the smartphone will be released sometime this fall and will include Nokia's PureView technology along with a ClearBlack HD capacitive touchscreen display.
Well, with all these consistent features, the yet-to-be revealed Lumia PureView does not sound as if it is a fake product. Besides, it seems to be a true competitor against the third generation Samsung Galaxy smartphone and the sixth-generation iPhone.
HTC Windows Phone With Apollo
It was confirmed in February by a Pocket-lint report that HTC had confirmed their plan to launch new Windows Phone devices when Microsoft reveals the public availability of Windows Phone Apollo later in the year.
The Taiwanese company's chief product officer, Kouji Kodera, informed them that HTC was developing a new range of Windows Phone devices that would be introduced in conjunction with the Apollo upgrade to Microsoft's mobile operating system.
Kouji mentioned that Apollo was expected to ship in the fourth quarter of this year, with an extensive number of new features in tow. Hence the branding for the new devices is still in play. So it is unclear whether the company will be seeing Windows Phone members of the One family or a completely new product line unto itself.
Kouji mentioned Australia as one country that would be getting the giant phone from HTC.
HTC has been a big supporter of Windows Phone since the beginning, but has seen Nokia come in and take the number one spot for the OS in the last quarter, thanks to strong sales of Nokia Lumia 800.
Acer Windows Phone 8 W11
Besides these biggies, a new rumor for Acer Windows Phone 8 smartphone has also captured consumer's interest. The rumor got spread from the Russian forum Acer-Club which has claimed that Acer will launch their Windows Phone 8 smartphone, named W11, with a QWERTY keyboard around October 2012. No further details about the device were mentioned except that it was for the entry level segment.
The next generation mobile operating system - Windows Phone 8 Apollo - is expected to arrive alongside the desktop version of Windows 8 operating system. Hence it is assumed that Acer will once again participate in the new Windows Phone hardware bandwagon with the entry level device currently under development.
This Windows Phone 8 device is most likely to look better than the Acer M900 which also has a feature of QWERTY keyboard. At the same time, it can bring one more spectacular addition to the Windows Phone 8 Apollo launch line up for this year.
© Copyright IBTimes 2023. All rights reserved.