Samsung Galaxy S8 New Features: Hands-On Look At 7 Specs On The 2017 Flagship
The Samsung Galaxy S8 was announced Wednesday and brings to the market a host of new features to the Galaxy S line. From iris scanning and facial recognition to the Bixby AI assistant, the Galaxy S8 packs a host of functions in a frame than it smaller than Samsung's previous flagship models. Here's a rundown of photos and details of some interesting features in the Samsung Galaxy S8 and Galaxy S8 Plus.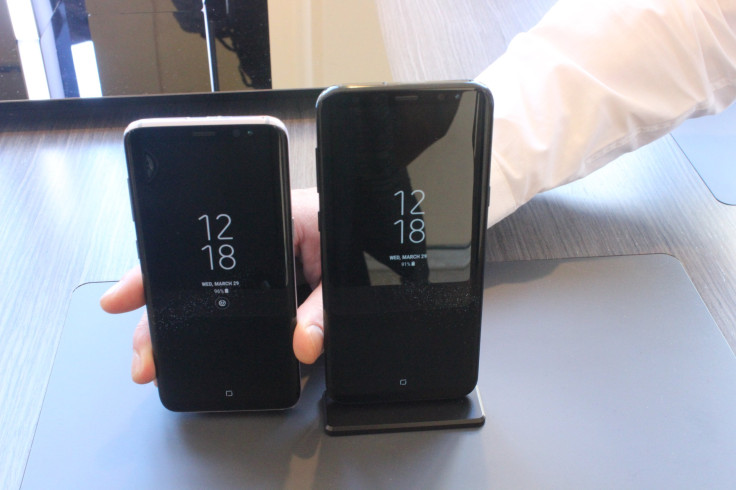 The Samsung Galaxy S8 features a 5.8-inch Quad HD dual-edge display. The Galaxy S8 Plus features a 6.2-inch Quad HD display. While the screens are much larger than prior Galaxy S devices, their overall size is similar to the Galaxy S7 Edge and the Galaxy Note 7.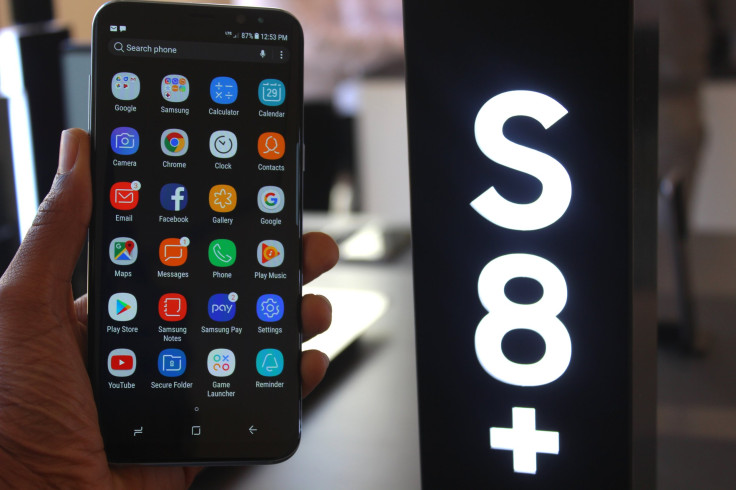 Users can access the Samsung Galaxy S8 app tray by swiping up from the bottom of the display.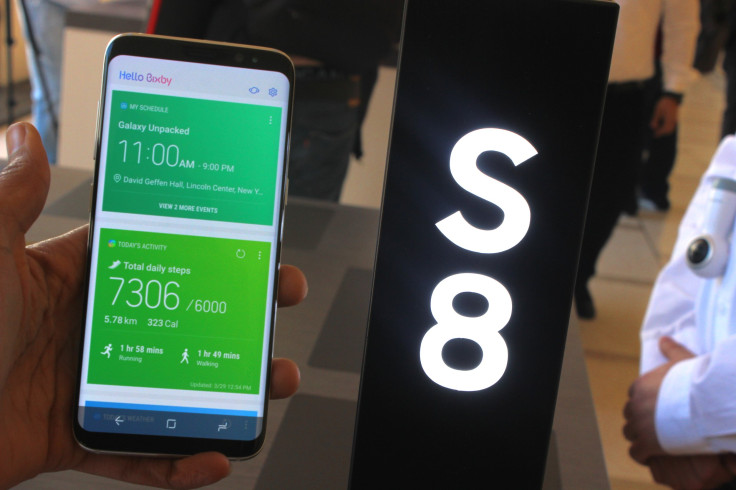 Samsung has introduced an artificial intelligence personal assistant feature called Bixby. The Galaxy S8 and Galaxy S8 Plus feature a button dedicated to Bixby. Instead of a command phase like "Hello Siri" or "Okay Google," users can press the button to trigger the feature and then talk to state a command. Bixby features contextual awareness and will complete a function to a point before asking the user for more information to finish the action. Bixby Home acts as a hub for all of Samsung's productivity features, such as Samsung Health.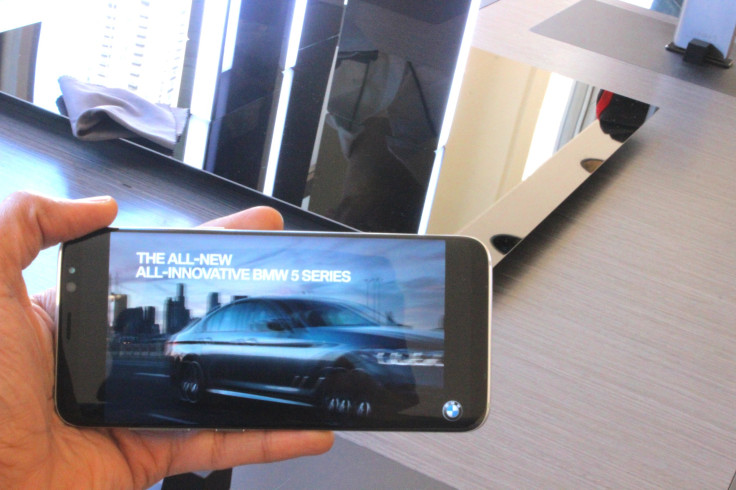 The Samsung Galaxy S8 features an 18:9:5 aspect ratio, facilitated by its lack of a physical home button. The device's thin bezels allow for a wider video experience, uninterrupted by a home button. The Galaxy S8 features a virtual home button embedded under its display.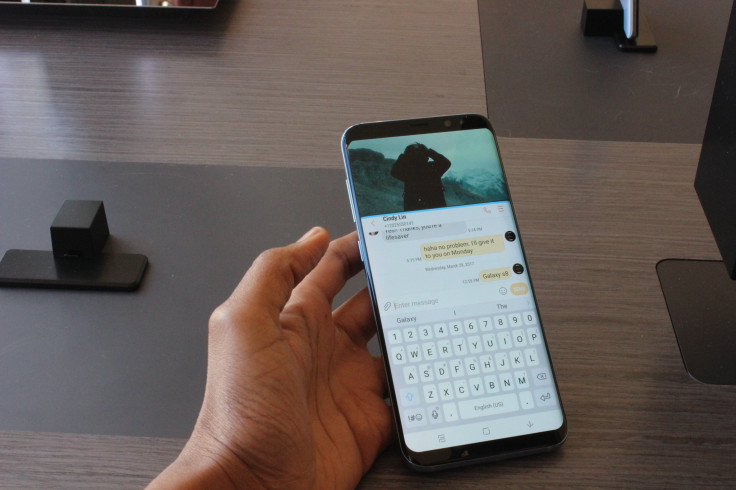 The wide screen on the Samsung Galaxy S8 allows the device to utilize features like multi-window much better than Galaxy S devices in the past. Now users can have a texting app and keyboard open at the same time as a second app in multi-window mode. Users can position the second app to be smaller, to make room for the keyboard.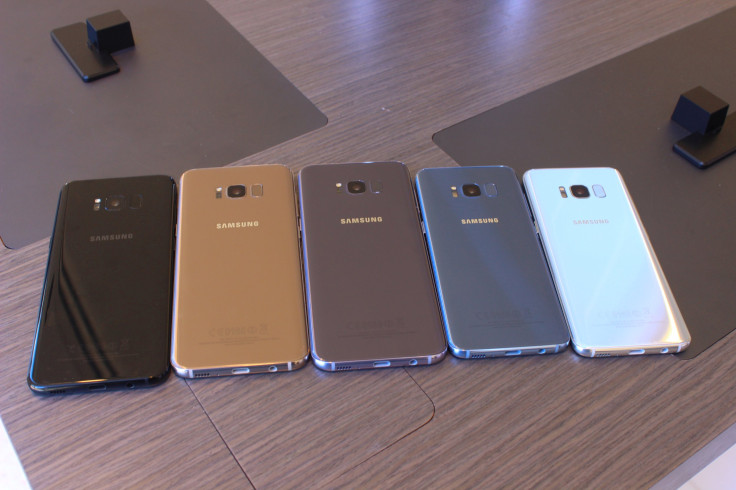 The Samsung Galaxy S8 will be available in Midnight black, Maple gold, Orchid gray, Blue Coral and Arctic Silver color options. The black, gray and silver options will be available in the U.S.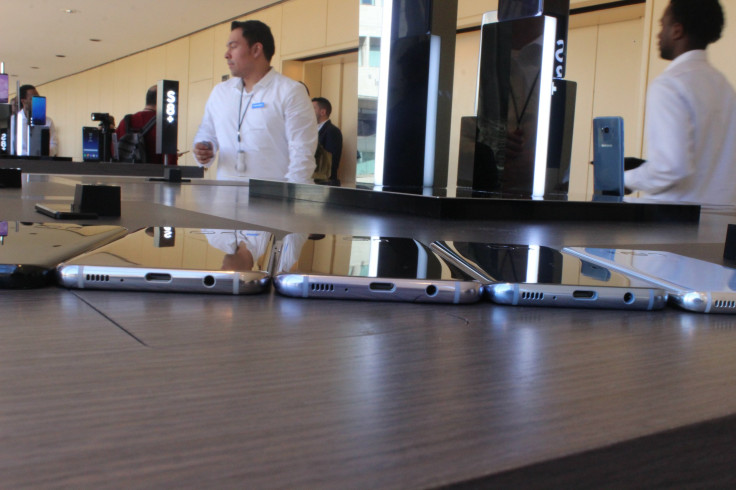 The Samsung Galaxy S8 is the first device in the Galaxy S8 line to feature USB-C ports. Samsung first introduced the new port on the Galaxy Note 7.
© Copyright IBTimes 2023. All rights reserved.