Samsung's Celox 4G LTE Matches Droid Bionic Features to the Hilt
ANALYSIS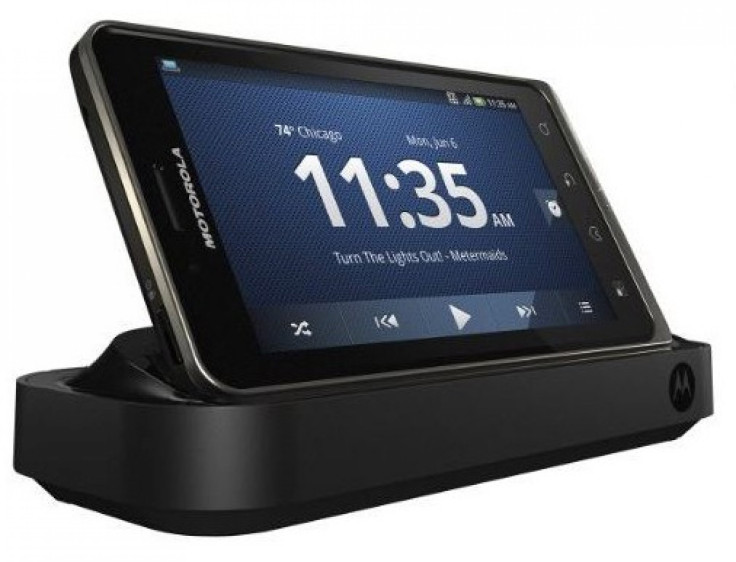 Slated to be released in September, the Droid Bionic from the Motorola camp, with its superlative specifications optimizing Verizon's 4G LTE, is expected to up the ante for Android phones and Apple iPhone.
And while Motorola was still basking in the buzz that has been created around its upcoming Android device, Samsung has thrown down the gauntlet in the 4G race, with rumors of a 4G LTE Samsung Galaxy look-alike Android phone called the Celox, doing rounds in Korea.
The phone from Samsung matches the rumored features of the upcoming Droid Bionic. On the Verizon 4G LTE network, Droid Bionic's key competitors are Samsung's Droid Charge and HTC's Thunderbolt. However the surmised specifications of Droid Bionic easily dwarf these Android phones. Thus it being the only superphone on the 4G LTE made it a rather juicy proposition for buyers.
In the 4G fray is the Celox from Samsung, which may not be available in U.S. as it offers 800MHz LTE support. Currently AT&T and Verizon support only 700MHz LTE.
Samsung Celox's specifications listing reveals that the Android phone has a 4.5-inch Super AMOLED display with 800x480 screen resolution. This is at par with Droid Bionic's conjectured 4.5-inch display with Qhd TFT screen with 960x540 screen resolution.
Celox is powered by a 1.5GHz dual-core Qualcomm Snapdragon APQ8060 chipset. The Droid Bionic is rumored to be fitted with a 1.2GHz TI OMAP processor. When the Droid Bionic first surfaced in January at CES, it sported a Tegra 2 dual-core chipset.
Qualcomm Snapdragon APQ8060 processor has the capability to support 16MP camera and the ability to capture and display 1080p stereoscopic 3D video or 8 megapixel stereoscopic still images. Thus there is greater room for optimization in Samsung Celox.
It is also reported that Celox will sport a 1750 Li-ion battery. Droid Bionic is expected to feature Li-ion 1930 mAh battery.
However in comparison to its predecessor, the Galaxy S II, the Celox is a tad thicker and heavier. It weighs 4.5 ounces and is 0.36 inches thick. Droid Bionic was released in January with a 0.52-inch thickness and weighed about 5.5 ounces.
Celox will also support an 8MP rear-facing and a 2MP front-facing camera. Droid Bionic is also expected to don an 8MP camera.
Both the phones are expected to come pre-installed with Android Gingerbread.
Thus, if Samsung decides to launch the Celox version, which is similar in design to Samsung Galaxy S II in the U.S. market, then Droid Bionic will not be the only phone on 4G LTE. Also, Samsung Galaxy has already reached the milestone of selling five million phones in 85 days. So it has the momentum with the device, and a bumped up Galaxy S II version on 4G LTE could be a big draw.
© Copyright IBTimes 2023. All rights reserved.