San Francisco Mulls 'Airbnb Initative' This Week In Vote Pitting Peer-to-Peer Short-Term Rental Website Against Housing Advocates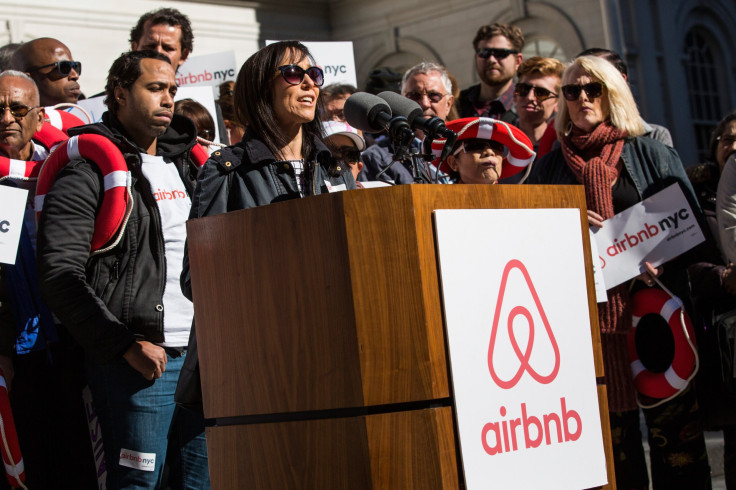 Airbnb, the private tech company that connects people who want to share their homes with guests looking for temporary accommodations, faces a vote Tuesday in its San Francisco home base that would limit short-term rentals. The proposition, known as the "Airbnb Intiative," was brought by advocates in a city with a growing shortage of affordable housing.
"We have the worst housing crunch this city has suffered since the 1906 earthquake -- we cannot build housing fast enough," Dale A. Carlson, a media consultant in the city who wrote the measure, recently told the Wall Street Journal. "So to lose housing units for tourist accommodations -- it is just insanity."
The vote comes months after the Santa Monica City Council implemented similar restrictions and New York City -- Airbnb's biggest U.S. market with more than 25,000 listings per night -- began cracking down on what local officials and the hotel industry group say are commercial operations masquerading as peer-to-peer sharing.
While Airbnb has strong support and widespread acceptance, successful measures to restrict short-term rentals in important destination cities would deal a critical blow to the company's operations.
Proposition F, as it's known officially, would more heavily scrutinize short-term renters to ensure they pay their taxes, have properties up to code and make it easier for neighbors to sue property owners for suspected violations of the law committed by renters. It would also restrict private short-term renters to 75 nights per year.
While San Francisco is a fairly small market compared to other tourist destinations -- Airbnb maintains about 60,000 daily listings in Paris -- the company is spending heavily against the initiative. According to Reuters, it has spent more than $8 million and initiated a door-to-door campaign to convince voters its business is good for the city.
The effort appears to be paying off. A poll conducted last week found a majority of respondents planned to vote against the measure. If Airbnb wins Tuesday, it will still need to prevent a similar effort in New York where the City Council is weighing similar restrictions.
© Copyright IBTimes 2022. All rights reserved.
FOLLOW MORE IBT NEWS ON THE BELOW CHANNELS