San Jose, California, Officer Killed In Shooting By Gunman With 'High-Powered Rifle;' Suspect Found Dead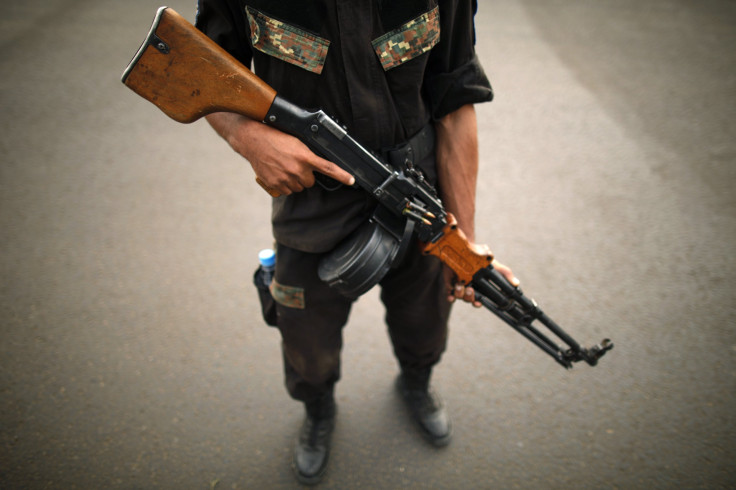 Update as of 6:10 a.m.: Scott Dunham, who is suspected to have fatally shot a San Jose, California, police officer on Tuesday was found dead in his apartment early Wednesday, San Jose Mercury News reported. The officer, identified as Michael Johnson, was responding to a call about Dunham, who was reportedly suicidal.
Officials said that the 57-year-old Dunham had suffered at least one gunshot wound and added that he might have also been wounded during the exchange of gunfire that led to Johnson's death. San Jose police had launched a massive manhunt for, who was hiding in his apartment for a long time. The San Jose police department said that Dunham was found on the balcony of his residence, and had died from a gunshot wound.
Update as of 2:13 a.m. EDT: Police officials have identified the shooter of a San Jose, California, police officer as Scott Dunham, KRON4 news reported. The dead officer, a veteran member of the city's police force, has not yet been identified.
Police have launched a manhunt for the suspect, and a report from ABC News, citing officials, said that the 57-year-old Dunham is believed to be alone inside his home.
Original story:
A massive manhunt is underway in San Jose, California, after a police officer was shot and killed by a man with a "high-powered rifle," the city's police department announced Tuesday night.
According to KRON4 News, the shooting happened at an apartment complex at the intersection of Senter and Umbarger, near the Los Lagos Golf Course. Officials reportedly told the network that one more person may have been injured in the incident, which occurred around 7 p.m. Tuesday (10 p.m. EDT). A source also told the network that he heard up to eight shots being fired during the incident. Several roads in the area have been closed and commuters were told to take alternative routes.
"All San Jose Police resources are being utilized along with outside agency assistance," Officer Albert Morales said, in a statement, according to the Los Angeles Times, which added that the person who fired the shots had earlier threatened to kill himself.
The officer was reportedly declared dead at the scene after the attacker fired several shots aimed at police personnel, the LATimes reported, from a balcony in the apartment complex. Several MERGE (SWAT) units also joined the manhunt for the attacker, who is believed to be a 57-year old man, San Jose Mercury News reported. Officers and equipment, including helicopters, were also reportedly brought in from neighboring police agencies and the California Highway Patrol.
"There is a man with a high-powered rifle who may be pointing it at you right now. You may be in the line of fire," police officials warned people in the area, NBC Bay Area network reported.
Condolence messages for the slain officer began appearing on social media sites Tuesday night.
© Copyright IBTimes 2023. All rights reserved.