San Jose Police Drone Gets Approval, A Year After Secret, $7,000 Purchase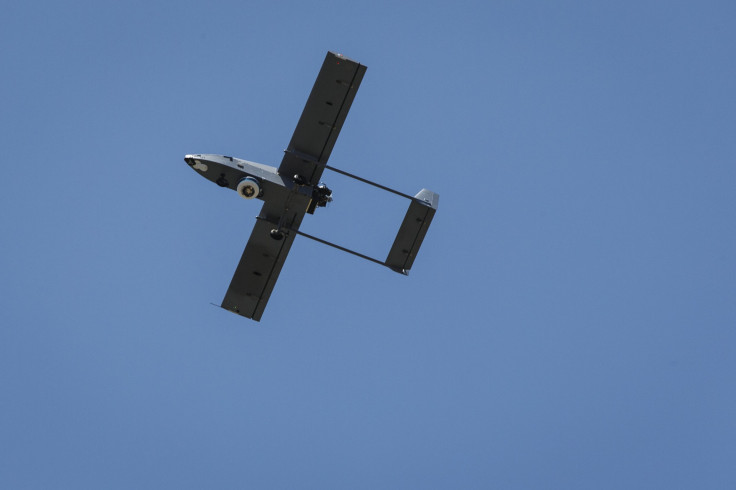 Police in San Jose, California, will be the first department in the Bay Area to be allowed to use a drone after the city council approved a one year pilot program. The vote was the culmination of more than a year of controversy surrounding the unmanned aerieal vehicle in which privacy advocates sparred with police officials -- who promised the drone would not be used to spy on citizens.
Last year the San Jose Police Department apologized for secretly using federal grant funds to buy the $7,000 drone, then sneaking the purchase into a November City Council agenda where no public discussion was scheduled. Lawmakers and privacy activists immediately criticized the police secrecy, which came after a number of other police drone prosposals crashed, and the SJPD never deployed the UAV. Now that it's been approved, though, city officials say the Century Neo 660 six-rotor drone will not be allowed to fly at night, not be allowed to record video and only be used in specific situations.
"There will be no surveillance, and San Jose will not be partnering with the [National Security Agency]," Mayor Sam Liccardo told the Mercury News, adding that the drone will only be used in serious emergencies such as the case of an active shooter or hostage situation. "This is an opportunity for us to use technology to keep the community and officers safe."
The city council's approval also stipulated the need for a number of training guidelines. Police training must occur on department property and any off-site deployments must be approved by the commander of the San Jose bomb squad.
Use of the drone still must be authorized by the Federal Aviation Administration, which isn't expected to occur until late 2016.
Privacy watchdogs were infuriated with last year's revelation that the San Jose police bought a drone without the public's knowledge. The case became a nationally known example of police quietly using federal funds to purchase an advanced piece of technology.
Records were only released after media outlets made a number of public records requests under the Freedom of Information Act. "The fact that the drone was purchased without the public knowing about it, we souldn't move forward," Nicole Ozer, technology and civil liberties policy director for the California American Civil Liberties Union, told the Mercury News last year. "They should go back to the drawing board and the question should be about whether a drone is ever used in San Jose."
© Copyright IBTimes 2022. All rights reserved.
FOLLOW MORE IBT NEWS ON THE BELOW CHANNELS