SanDisk Extreme USB 3.0 Flash Drive That Transfer 40 GB Data In 4 Minutes Costs Only $16 On Gear Best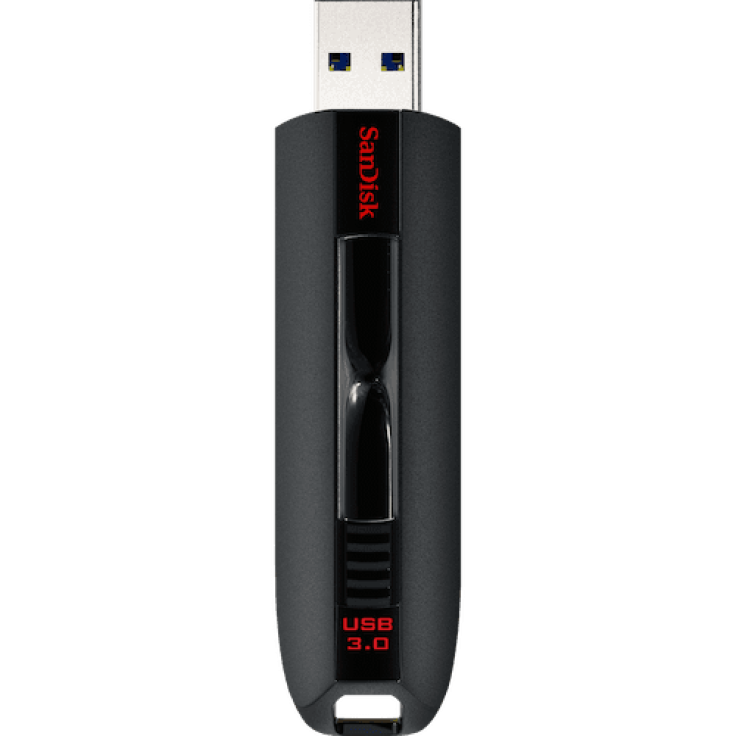 The Extreme USB 3.0 series that belong to SanDisk flash drives offers superfast data transfer speeds. Moreover, it comes with robust security and multiple storage versions.
The SanDisk Extreme USB 3.0 flash drive is one of the best portable storage devices aimed towards high-performance users. According to the listing on Gear Best, the SanDisk Extreme series flash drives can read data at a maximum speed of up to 190 MB per second. Also, it can write at a maximum speed of 170 MB per second.
In other words, it can transfer a 3 GB sized file within 20 seconds or it will take only four minutes to transfer a massive data of 40 GB. Hence, owners of the SanDisk high performance pen drive will not have to wait longer for transfer of huge files.
The flash drive comes with support for topnotch 128-bit AES encryption security as it comes with SanDisk SecureAccess software. It allows the user to create a private folder that can be protected by a password. The USB flash drive sports a sophisticated design and sturdy build.
The device is compatible with Mac OS, Linux and Windows. It measures 2.75 x 0.90 x 0.39 inches and weighs 120 grams. The official web page of the SanDisk states that the Extreme USB 3.0 flash drive comes with lifetime limited warranty.
Gear Best is selling the 16 GB SanDisk Extreme 3.0 USB flash drive for $15.99. The 32 GB variant is available for $26.99 and the 64 GB model is priced at $45.09. The SanDisk Extreme USB flash drive is currently unavailable on Amazon, Best Buy and Wal-Mart.
The Chinese retailer is offering the USB flash drive to worldwide customers with free shipping service. The device is available only in black color. However, buyers are recommended to check custom duty charges for their countries.
© Copyright IBTimes 2023. All rights reserved.