Sandra Fluke Potentially Time's Person Of The Year, Conservative Media Angered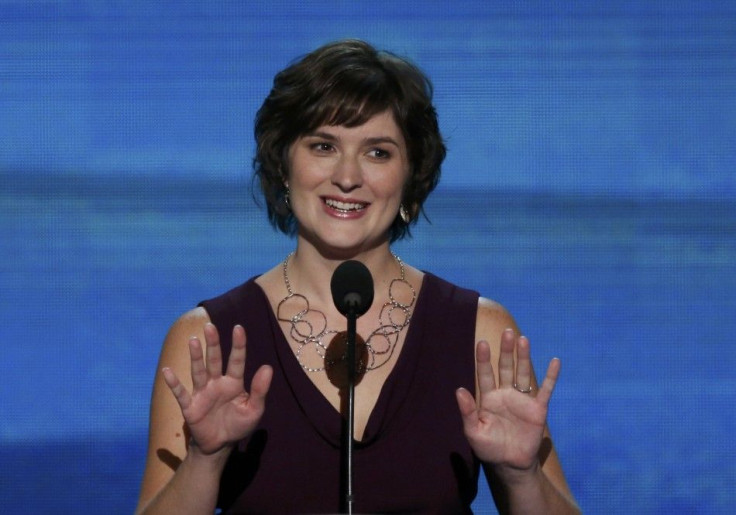 Sandra Fluke, the 31-year-old law student who was denied speaking time at a House hearing on contraception and publicly called a "slut" by conservative radio host Rush Limbaugh, has been nominated as a potential Person of the Year by Time magazine.
Fluke, who is also a women's rights activist, is in the running among many notables including President Barack Obama; Vice President Joe Biden; defeated Republican presidential candidate Mitt Romney; former President Bill Clinton and his wife, Secretary of Sate Hillary; gymnast Gabrielle Douglas; Apple CEO Tim Cook; casino tycoon Sheldon Adelson; and Syrian President Bashar Assad, to name a few.
That Fluke is even a nominee doesn't sit well with some conservative media.
"Just when you think Time magazine can't make any more of a mockery of itself, they nominate Sandra Fluke, contraception advocate extraordinaire, as a candidate in their Person of the Year 2012 poll," wrote Ben Shapiro for Breitbart.com. "Leave it to Time to make her its Person of the Year. Of course, in the year of the dependent American voter, they might be right."
Fluke, a student at Georgetown, is the daughter of a conservative Christian pastor. She argued for insurance coverage for birth control, saying students are not able to afford contraceptive pills.
When Fluke complained about not being given the time to testify at a House hearing on the matter, Limbaugh called her a "slut" and a "prostitute." He faced public outcry from both sides – even from Obama, who personally called Fluke.
Fluke later became an Obama surrogate and spoke at the Democratic National Convention. Her endorsement gave the president a boost on reproductive rights, one of the key issues of the 2012 election.
© Copyright IBTimes 2023. All rights reserved.
FOLLOW MORE IBT NEWS ON THE BELOW CHANNELS